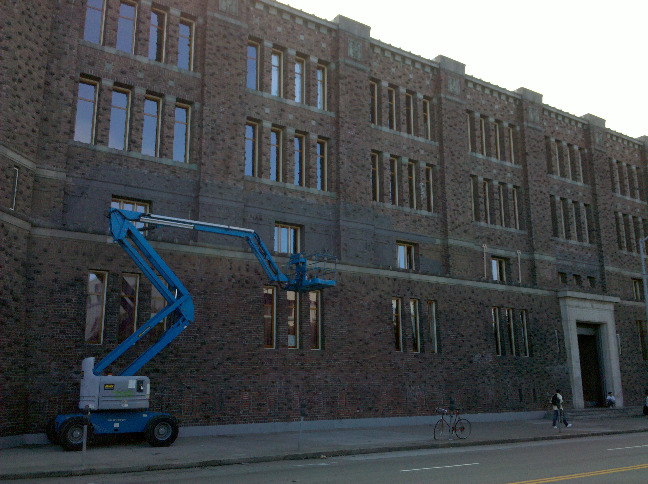 Isn't there a better way to get a peak inside the Kink.com armory?  I realize that a certain Belle & Sebastian video may have suggested that this is the way to go, but do you really want to end up as the office piece of fluff?
Maybe you do.
Previously:
The Tens Takes You Inside The Armory
Another Glimpse Inside The Armory… From Margaret Cho?!