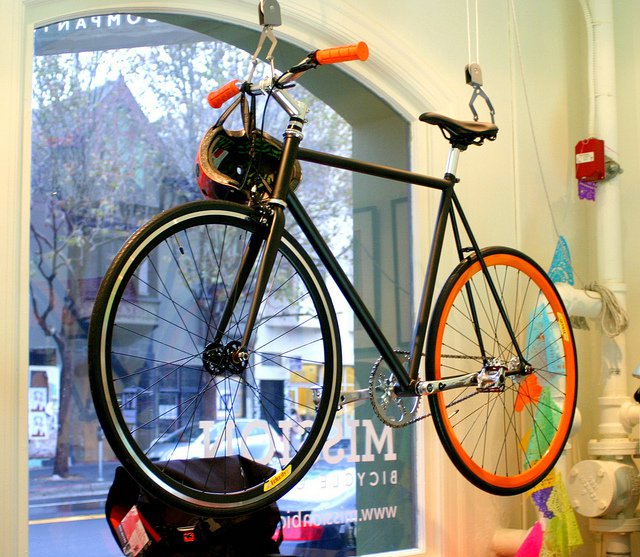 Mission Bicycle is getting into the spirit:
Everything in our window is Giants orange. Including a special bike that Esther built on Sunday to celebrate our victory. Hours later it caught the eye of JackJones.com who was in town to for a photo shoot. So whoever buys this bike get's a set of beautiful professional photos. This baby should be $870 but if the G…iants win on Wednesday, we'll let her go for $799. 59cm frame. First come first serve.
Check out their Facebook page for more!