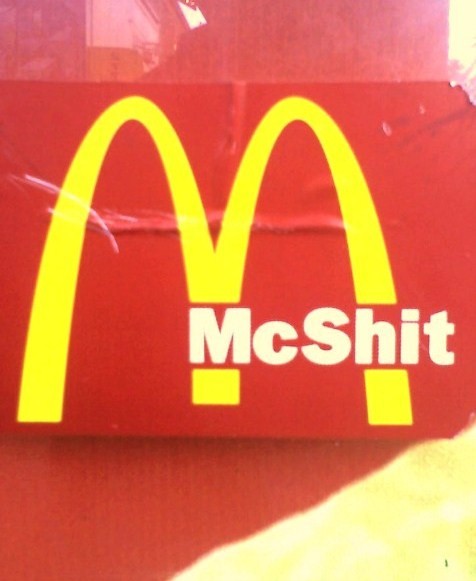 We all know anything with a "McDonald's" in the headline is going to get some good traffic in San Francisco, but responsible reporting by Mission Local reveals that this latest thing is not really a thing:
The Recreation and Parks department confirmed that the documents, obtained through the Sunshine Ordinance, are indeed theirs. Elton Pon, spokesman for the department, said many of the contacts listed, totaling over 900, had requested information about concessions opportunities.
"We are required to include all companies that request to be placed on our contact list for potential vendor opportunities," wrote Pon in an email to Mission Loc@l. "It is not staff's role to determine who to exclude from the list but to include all who show interest in these opportunities and allow the selection process to run its course," he wrote.
Carry on. Or read on if you like.
[Photo by I Heart Street Art]
Previously: