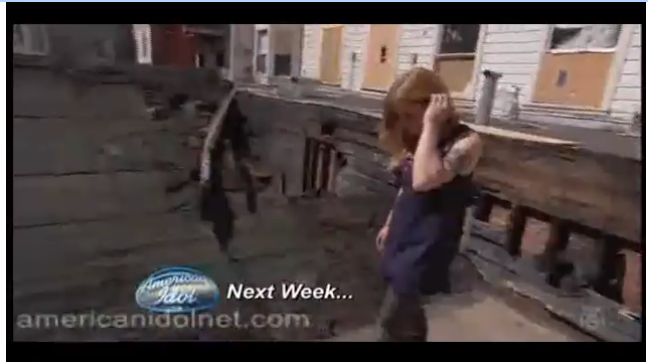 Hey I know you don't have a TV anymore, but you should find one to use tonight, because we got a homegirl competing on American Idol this evening.
Emily Anne Reed is a local jazz, country, and blues singer who performs regularly at places like Amnesia, the Rite Spot, and Revolution Cafe. If the scene above looks familiar, it's because it took place at the Mission apartment building on 16th that burned down on August 14th. She lived there. Will this be exploited by the producers and paired with solemn solo piano music for full dramatic effect? Maaaybe.
Here's the promo spot. Tune in tonight to cheer her on:
Update:
Here's her audition from last night.
Here's her
Previously: