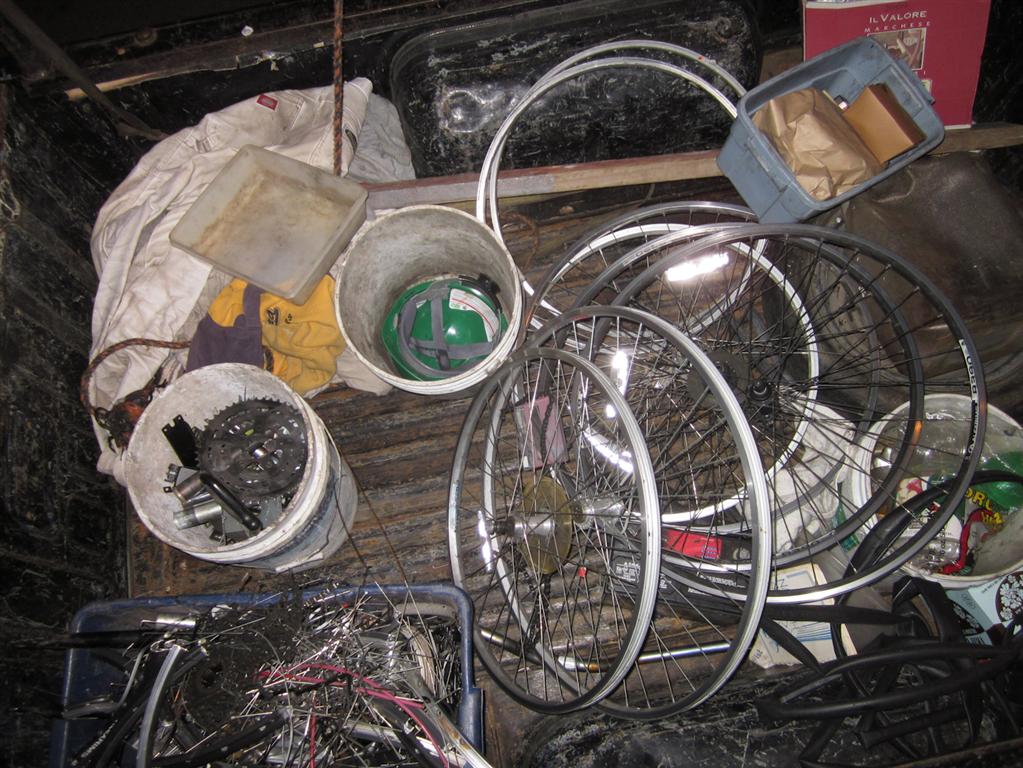 A while back, a reader wrote in with this picture of the bed of a black Nissan filled with what looked like might be evidence of a bike theft ring. Today, Man Freckles tells us about a red Nissan apparently known to be part of a bike theft ring:
So last night I went to the Dover Club with some friends to have a mild sunday game of pool, while bobby the bike thief was stealing friends bike wheels.  We Knew exactly where to go to get the wheels back. We went over to 24th and york looked in the red nissan truck and see all the wheels inside. We try to talk to him, no luck. SO the truck is opened and wheels given back while my friend is drunk and pissed and smashes the windshield with a bike lock. STREET JUSTICE !
Are these trucks one in the same? New paint job or what?
In any case, read on to see how MF's story ends.
[Photo by Jeremiah M.]