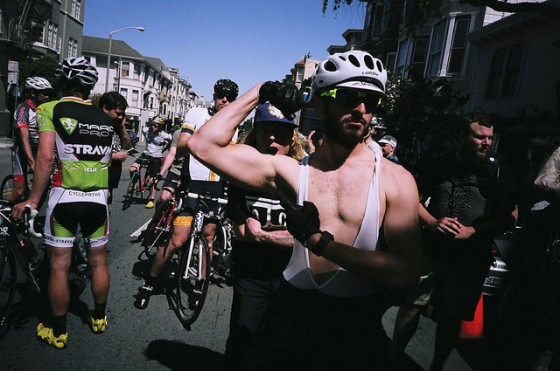 Deal With It today published an interview with Storts, our favorite messenger. Here's an excerpt:
What's the craziest think you have seen while at work?
Craziest thing at work would probably be the time I saw a bummy fight, and one of the dudes was tossed into on coming traffic and got hit by a car. Smashed the cars front window, but just got up and continued to fight with what I'm sure was a broken everything! Man that PCP is one powerful drug!
What are your top 5 cities for riding and why?
Cities I love to ride in would be SAN FRANCISCO, Portland, L.A ., Hawaii, and OHH anywhere in Japan! But I'm going to europe for the CMWC's (Cycle Messenger World Championships) so there might be another one we gotta add, but I'll let you know how it goes when/if i come back.