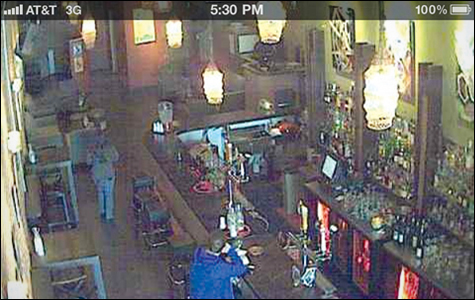 Other area bars are participating too, but Make-Out seems to be the only one on the list that affects me, so…
East Bay Express has the scoop:
Founded by a handful of Sonoma County entrepreneurs, the app, BarSpace, and its related web site, BarSpace.tv, employ a simple concept: Install cameras in bars and nightclubs and then streams that video live through a free iPhone app, as well as through the company's website. The cameras are installed and paid for by BarSpace; each bar decided the hours between which they'd like to transmit a video stream.
The idea, according to the company's CEO, Mike Deignan, is that people can use the app to see whether bars are full or empty — or even whether their favorite bartender is working that night or what the dress code is. Essentially, BarSpace makes it possible to find out what you're getting into, in real time and straight from the source — to gauge a bar's atmosphere against your own expectations and inclinations, without ever leaving your home (or, in some cases, paying a cover). [link]
Noble intentions, I suppose. Still. I don't know about this. I like to really cut loose at Lost & Found (AKA Slow Jams) every Tuesday and DJ Purple's Karaoke Dance Party every fourth Monday. But I don't like the idea of there being possibly compromising images of me on the internet.
UPDATE: Our pal Plumpy says, "The whole list is here if you search for San Francisco."
[via We Built This City]