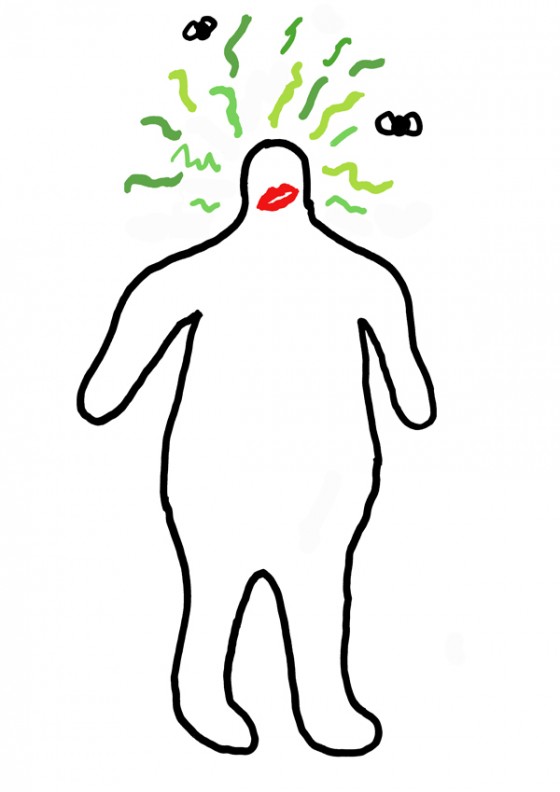 Our pal Walter Green, a designer and illustrator for McSweeney's and the Believer, wrote in just now with a freaky tale:
My friend was walking down 21st and Valencia today at around noon when she was grabbed from behind by a crazy guy. The guy wrapped his arms around her and then tried to kiss her! She shoved him away and ran away. He followed for a bit, but she eventually lost him.
She's really shaken up by it–is scared to go outside today!–and wouldn't describe him beyond beyond a "fat, crazy guy." I've attached my artist rendering based on what she's told me about him.
Watch your backs! Thanks, Walter.