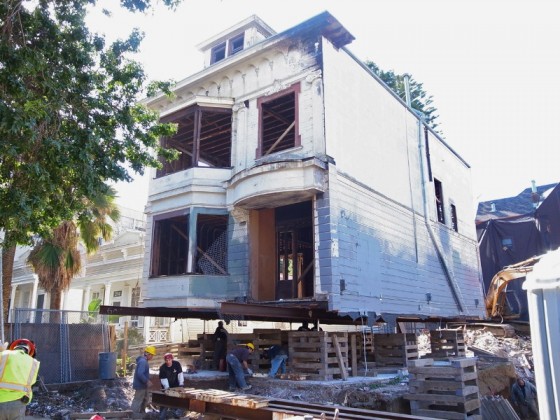 This old building on 15th and Dolores has been hiked up on stilts for a couple of months now. Wondering why? No, it's not being relocated to Oakland to be cooler.
The short answer is that someone's excavating the site for construction of a new building. The long answer involves some crazy-ass history including a Luterhan church founded by Swedes and an arson plot allegedly perpetrated by the Aryan brotherhood.
Intrigued? Read on at Curbed SF.
[photo by dexnandflexn]