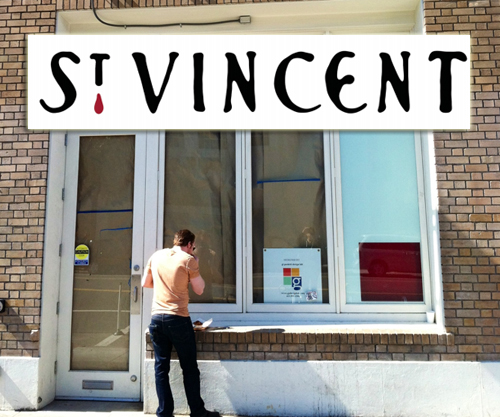 Oh, and it's all thanks to David Lynch (the sommelier, not the filmmaker). Eater SF reports:
Today there's more to share on the late Spring advent of St. Vincent. To begin with, chef Bill Niles—who, you'll recall, comes from Bar Tartine—says he's nailing down the specifics of a "simple, seasonal, yet modern and creative" approach to wine tavern food. Since the concept is the love child of sommelier David Lynch, wine will be of equal if not greater focus than the food. Niles menu will play into that with French, Italian and British influences, and he worked in the Philadelphia area before moving to San Francisco, so a take on the classic Philly-style pretzel will definitely available. Other items mentioned: a beef shank filled with "deviled" marrow that's whipped with foie, a mixed roast plate of aged lamb cuts, and a seasonal take on the classic British dessert, spotted dick. Also: an in-house bread program.
Ooh, I like takes on classic pretzels. Read on.