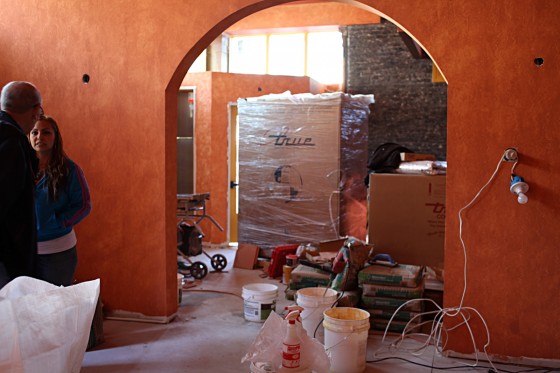 Mission Local is following the progress closely:
Betty and Luna Barrios, the grand-daughters of La Rondalla's original owner, have toonce again delay the re-opening of their family restaurant. Earlier this week, crews were busy putting tiles in the dining area.
The Barrios have had to apply for a liquor license transfer with Alcohol Beverage Control and that permit is pending.
They now expect to open by June at the latest.
Read on for more pics.