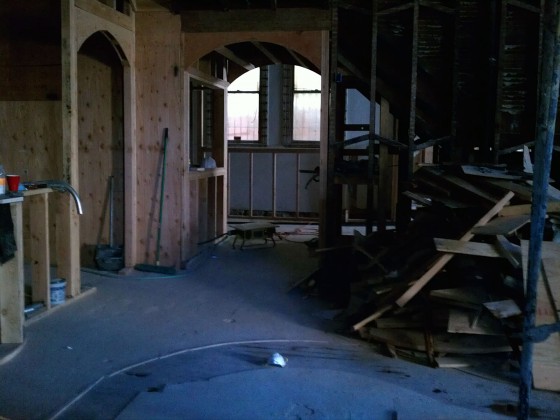 It'll be a while still (as you can see), but it's gonna happen. Mission Local reports:
La Rondalla owner Carlos Barrios was in his early 30s when he took over his parents' restaurant in the late 1980s to run it for 20 years. If things go as planned this fall,  he'll hand the management over to his two daughters. Already, he's transferred the ownership to their names.
"I'm not going to be around forever,"  said Barrios who recently suffered a seizure. Although he wants to be involved in the restaurant as much as possible, doctors have told him to take it easy so it will be Betty Barrios, 25, and her 23-year-old sister Luna who take over.  They hope to have the restaurant open by late November or early December.
Between now and then, there's plenty to do.