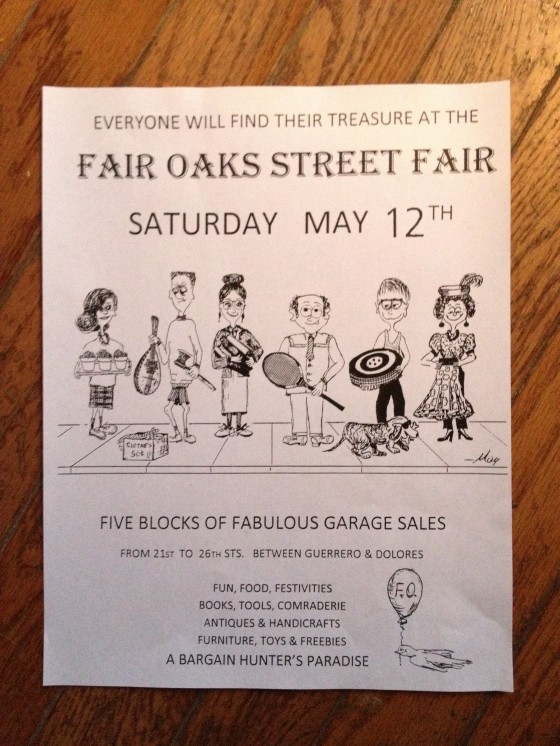 Once a year, usually during a particularly warm stretch of days, five blocks of Fair Oaks Street (between Guerrero and Dolores) transforms into a massive garage sale.
And I can't think of a better setting in which to get your thrift on — this Saturday promises pleasant temperatures in the mid-70s, and Fair Oaks Street always promises to be one of the loveliest tree-and-flower-lined streets this neighborhood has to offer (as well as being a half-block away from the Ames Alley community gallery).
Plus, you can hunt for that perfect Mother's Day present you may have forgotten to buy.