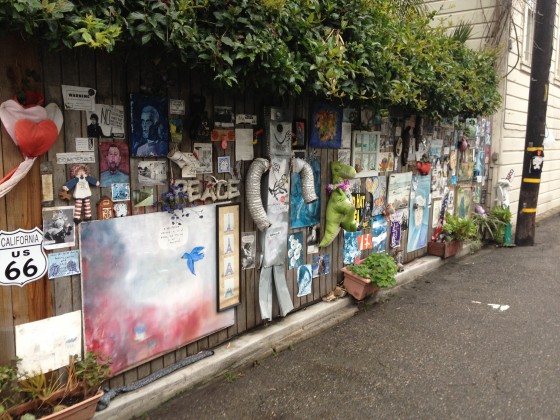 There are plenty of art alleys in the Mission, and almost everyone has traversed Clarion and Balmy. But how many of you have heard of Ames Alley?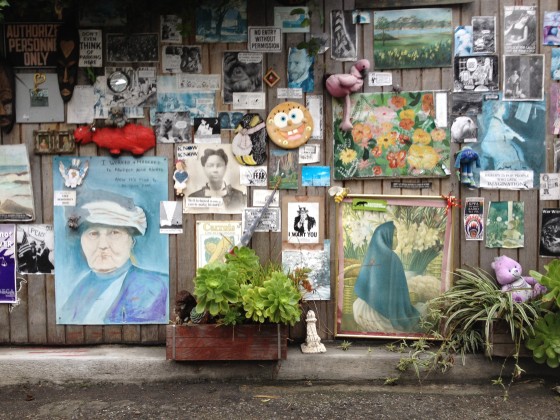 This charming community gallery is tucked away on Ames Street (slightly west of Guerrero) between 22nd and 23rd. It began a few years ago as part of a neighborhood beautification project, and neighbors have been adding to the display ever since.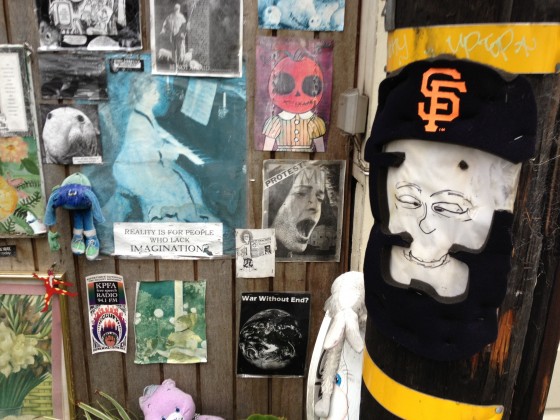 A foam-bearded Brian Wilson inhabits one end…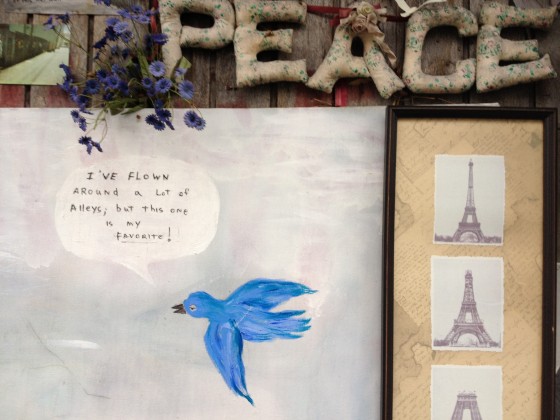 …and a sleepy bluebird proclaims his love for Ames from the other.