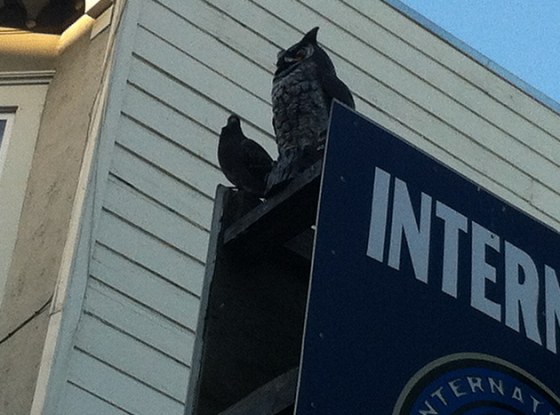 Don't invest in owl statue stock today. I have a feeling the entire pigeon scareowl industry is going down as the result of this damning snap at 16th and Capp that Mr. Eric Sir posted yesterday.
He adds:
While we may sit back and laugh at the apparent stupidity of the pigeons, sometimes I question whether we're any less stupid.
That's right, it's time to start paying attention to pigeons. They don't seem to have a problem chowing down on their fellow birdkind. They've even learned to ride BART. Next they'll be taking our jobs and they wont need us around anymore. Hitchcock was right.
[via Mr. Eric Sir]