Asked about her favorite interesting SF bathrooms, our pal Elly offers some sage advice:
i would never set foot in FARINA except to piss in their bathroom during a dire bladder moment.  which has only happened once, and i was conflicted about even peeing in their bathroom because i see FARINA as a psychogeographic symbol of various things which have been taken from san francisco over the past 7 to 10 years. anyway, the bathroom is upstairs and it's really opulent. [link]
I will surely keep that in mind, especially now that Dolores Park's new bathrooms are facing delays. Anyway, here's a peek inside: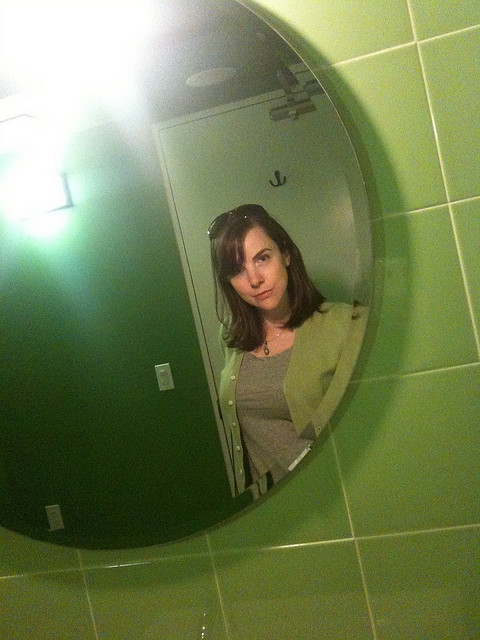 Looks cool.