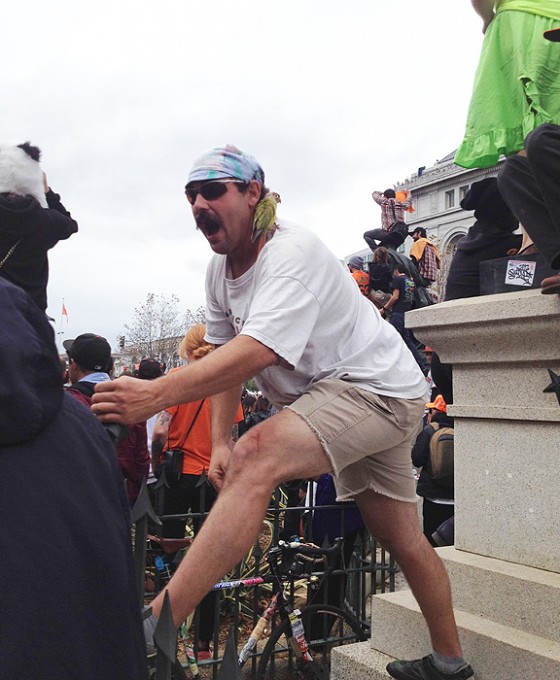 From Grantland's coverage of the SF Giants championship parade:
This guy was an absolute beauty. "Me and the bird went to 12 games this year," he was telling another dude, as if the parrot on his shoulder was a buddy from high school. "I really think the Giants can win four World Series in six years. Four in six, man. Four in six!"
You hear that, Giants?  P.D Bird demands four in six!  Meanwhile, MUNI is having heart palpitations in a corner somewhere while contemplating future celebrations in horror.  Check out the full article here.
Previously: