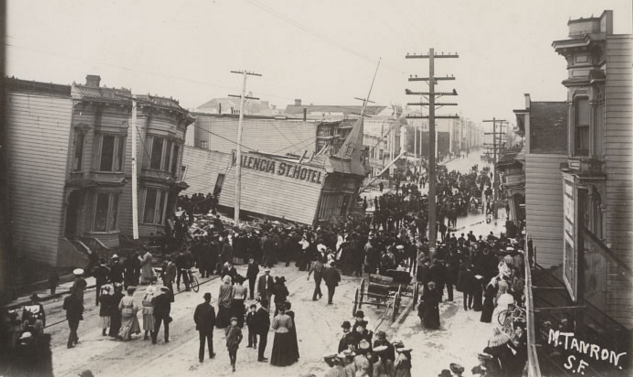 If you have any curiosity, at all, about the 1906 Earthquake (especially a morbid one), the Mission District is probably the most interesting place to look. Here are the top 3 reasons history nerds should take a closer look in the Mission.
1. LIQUEFACTION
Turns out that when you fill a marsh in with sand and debris, build lavish 3 & 4 story buildings on that sand and debris, then shake the ground for half a minute, those buildings pretty much sink right down into the ground.
Guests on the 4th floor of the Valencia St. Hotel (top) simply stepped out of the window onto the street. Those sleeping on floors 1-3 weren't so lucky. Most of the buildings destroyed by the earthquake were wiped out by fire. But this block of victorians on South Van Ness (below) survived 3 days of fires to become a tourist attraction.
2. FIRE LINE
The fires burned out in the Mission leaving a dramatic contrast between prosperity and homelessness (just like today!), thriving commerce and total annihilation (just like today!), Victorian architecture and Edwardian. Walk down 20th street from Dolores Park to Valencia paying attention to the architecture on the North side (post 1906) vs. the south side (pre 1906).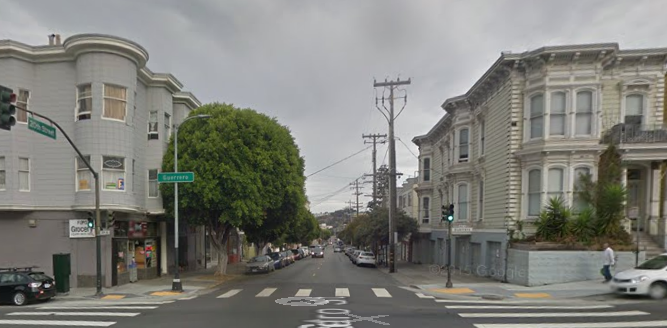 Much of the commercial hub in the Mission District survived. There weren't many places left in the city that you could buy anything so thousands flocked to the Mission for goods and services in the days, weeks, and months after the fires.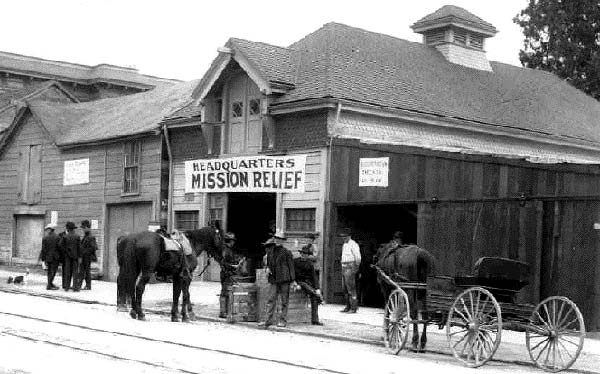 3. DOLORES PARK
At the corner of 20th and Church remains one of the few fire hydrants in the city that was functioning after the city's water mains had burst. This hydrant is credited for helping stop the fire for pushing forward and is painted gold on April 18th each year.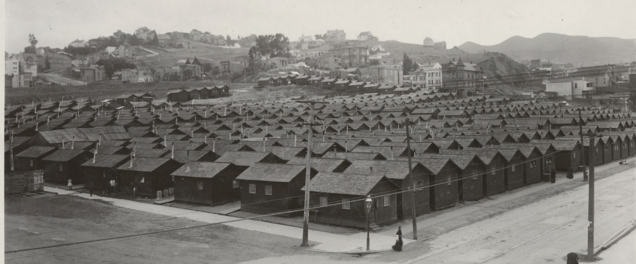 Dolores was also the temporary home for some of the quarter of a million refugees (more than half of the city's population). A handful of these Army built earthquake shacks remain in the city.
Next week Mission Bicycle Company begins hosting 1906 Earthquake bike tours which include a theatrical simulation of the 46 seconds of the earthquake, 10 stops with before and after pictures, little known stories, a few surprises, lunch and a rental bike (more info).