Andy writes in to let us know that tomorrow (Wednesday, 8/14) is a big hearing to "call a Spade a Spade: Jack Spade/Kate Spade is one big company".  He reiterates that he's in for a public debate that we (Mission Mission) will run if there are any commenters who oppose the actions to block Jack Spade and are willing to publicly stand up for what they believe.
You can follow the story of the opposition here.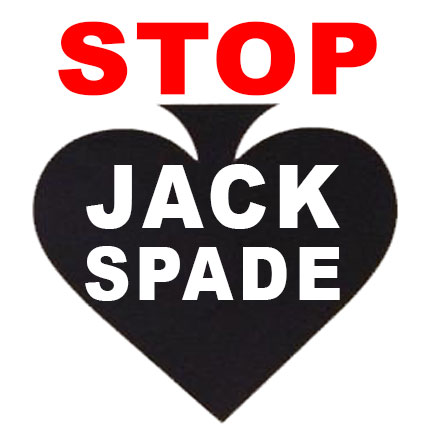 The press release after the jump.