When a cop does something unexpected or outrageous bystanders are sometimes compelled to capture pictures or video.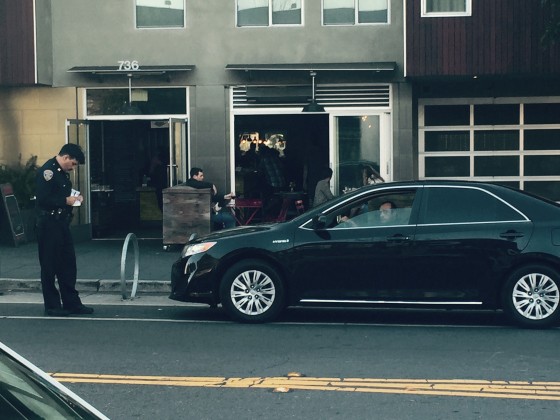 What you're seeing here is a cop issuing a $110 ticket to a driver for double parking in the bike lane. And this isn't just any cop. This is the Captain of Mission Station.
"I tagged two people today who I've warned before," Captain Perea said.
Cyclists and pedestrians alike seemed confused by the rare sighting. But none more than this Uber driver (pictured above and below) who seemed to be just hanging out between fares. Note the big empty spot he could have pulled into to allow rush hour cyclists access to the bike lane.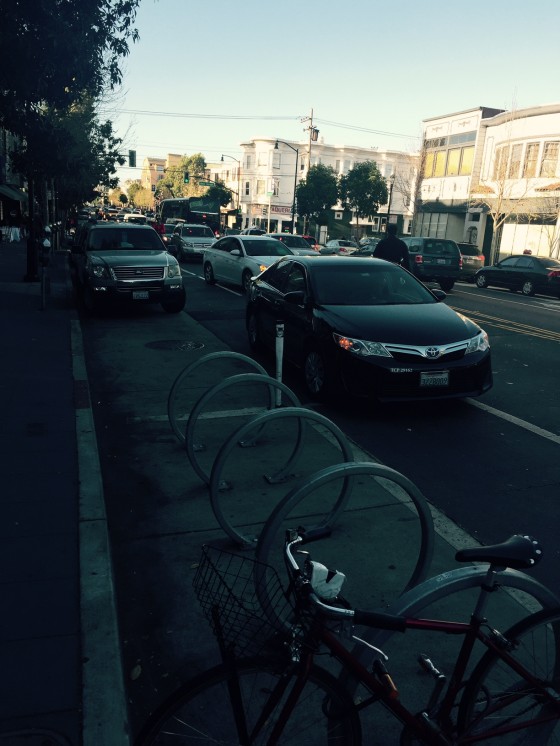 "What we're doing in this district is what all stations are doing across the city. We call it Focus on the Five. Every district will identify the causes of the most collisions."
Focus on the Five is one of the tools the SFPD is using to support Vision Zero – the city's goal to eliminate traffic fatalities by 2024. It includes both enforcement and education.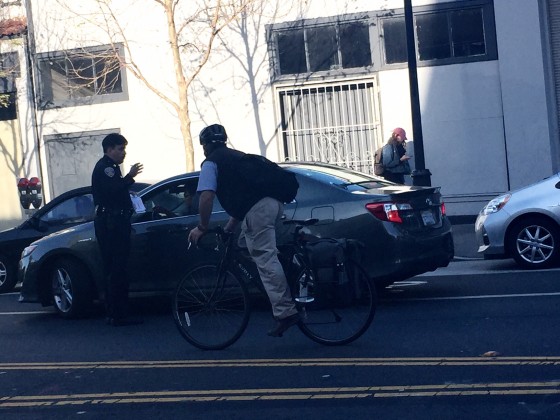 "[Focus on the Five] Is not about tickets, but enforcement is one way we can track data to see how we're doing." Captain Perea continued, "We're just trying to keep people safe. And this is what we got. So we work with what we've got."
Before Capt. Perea headed out to write one more ticket, he said, "We have to make sure that the streets are safe for public travel. It's public safety at its most basic."