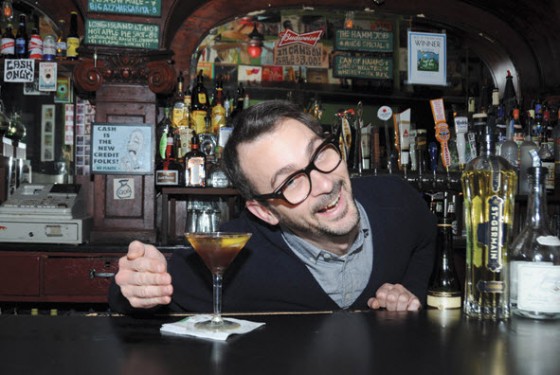 Local bartender, musician, DJ, and all-around rad guy Josh Yule was recently interviewed in the SF Examiner, and he had some fairly interesting things to say:
I'm from Florida. I don't want to piss off my Florida friends. Florida has a different way of thinking. Most people there aren't forward-thinkers, they're backward-thinkers. And that's why I came out this way. I wanted to get as far away from the South as possible. I think I'm a San Franciscan now. I think after 10 years, I have my residency — I hope. I've been told by a friend who grew up here that after 10 years, I am a citizen of San Francisco.
I hope he's right, because that means I'll be an official citizen soon too!  There are plenty more poignant tidbits, like how to make a French 74 and whether or not the Knockout is haunted, so read on.
[Photo by the talented Beth LaBerge]