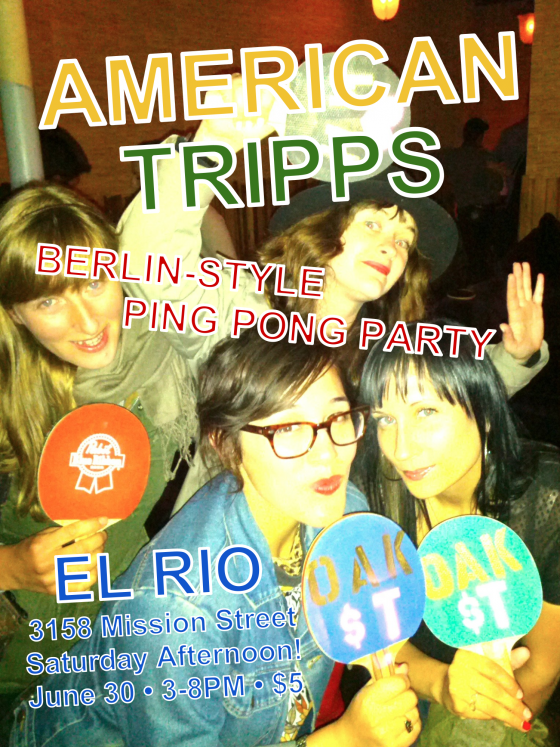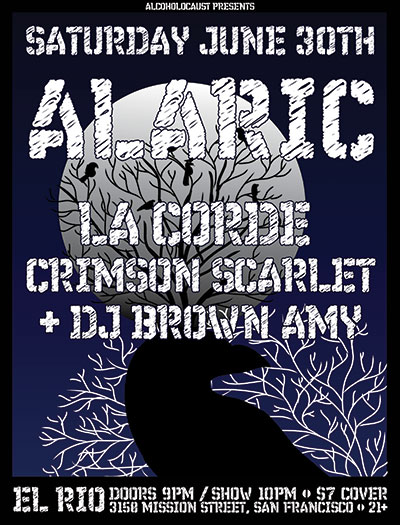 Two big-ticket parties at El Rio on one big-ticket date!
First there's the triumphant return of American Tripps to the Mission, which we mentioned yesterday. And then stick around as the sun starts to set for a thrilling night of distortion-drenched punk rock courtesy of Alaric, Crimson Scarlet, and my band La Corde!  This is going to be our only show of the summer, so don't say I didn't warn you when you're suffering from withdrawal sometime in September.  Also, it's going to be Alaric's last show for a looooooong time, as they are taking a break to write and record a new record.  Oh, and DJ Brown Amy from Hard French will be spinning records in between sets! Check out the details and tell your friends about it here.
Oh, and I almost forgot about the best part: We're offering 2 FREE tickets to BOTH events for whoever can come up with the best story in the comments about the craziest punk rock show they ever attended, whether it happened at 924 Gilman, ABC No Rio, or even your mom's basement. The contest ends at noon on Friday, and winners will be judged on merit.
See you there!