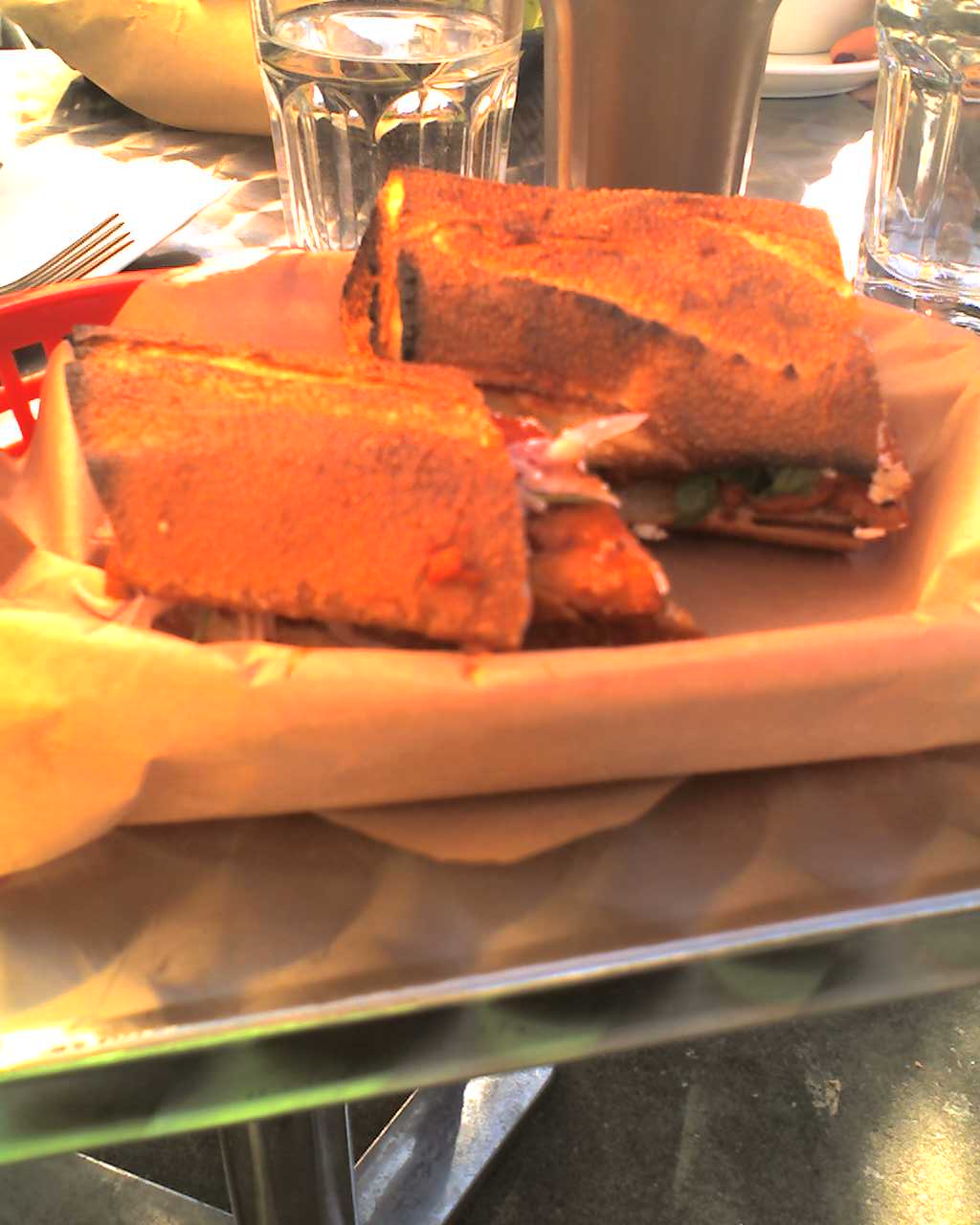 I was just sitting down to this highly recommended yam sandwich, when I overheard someone at the next table, a little angry, a little sad:
You know what I've noticed? There are a lot of crows in the Mission District lately. It didn't used to be that way.
Didn't it? 'Sup with all these crows? Global warming again?