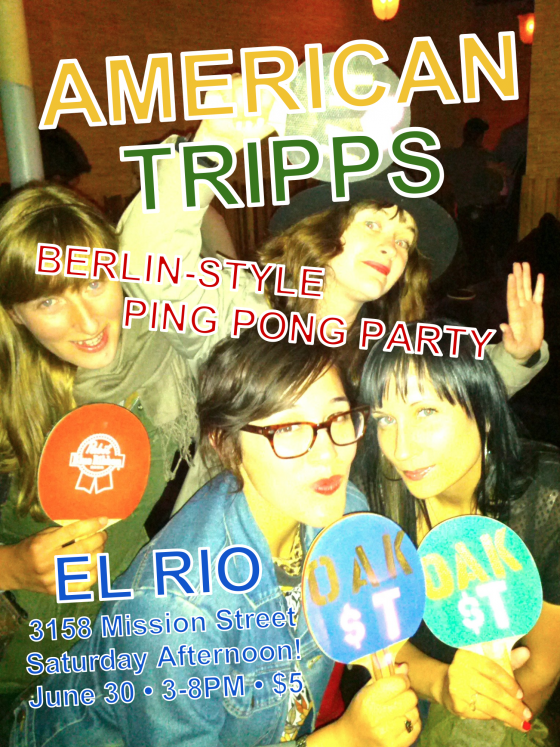 From American Tripps on Facebook:
It's been two long months since we had a party in the Mission, but we're coming back full force! El Rio, if you're not familiar, is one of the finest party venues in the city, and we'll have ping pong tables set up in each of its three spaces – front room, back room, patio.
DJ Joe Finkel will be on the decks, spinning rock 'n' roll, glam and power pop, and Rocky's Frybread will be on the scene in case you get hungry. This is gonna be siiiick!!
El Rio rules! Daydrinking rules! Joe Finkel rules! Rocky's Frybread rules! Ping pong ping pong! RSVP and invite your friends!