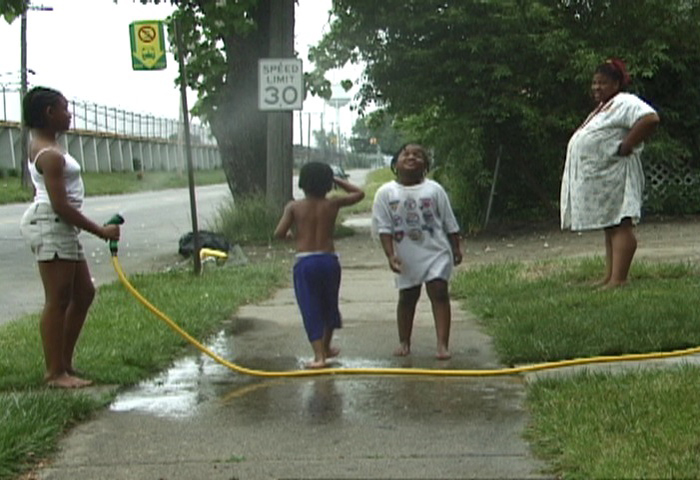 The Water Front screens tonight at the Roxie as part of Laborfest's International Working Class Film & Video Festival. Some publicist was supposed to drop off a screener, but they didn't, so here's the boilerplate:
This powerful film by Liz Miller tells the story of the destruction of Highland Park, Michigan, the birthplace of mass production and good paying union jobs for hundreds of thousands of workers. The destruction of this industrial powerhouse leads to corporate schemes to save the city by privatizing the water system. Homeowners start receiving bills for thousands of dollars and face the shutoff of this basic necessity. Some bills reach $10,000. The film follows Vallory Johnson who turns her anger into organizing a grass roots campaign for affordable water as a basic human right.
The literal criminal destruction of tens of thousands of homes in the Detroit area is a stain on the history of the United States. Obviously there is no oil in Detroit, just human beings.
Link to official site. [via funcheapSF]