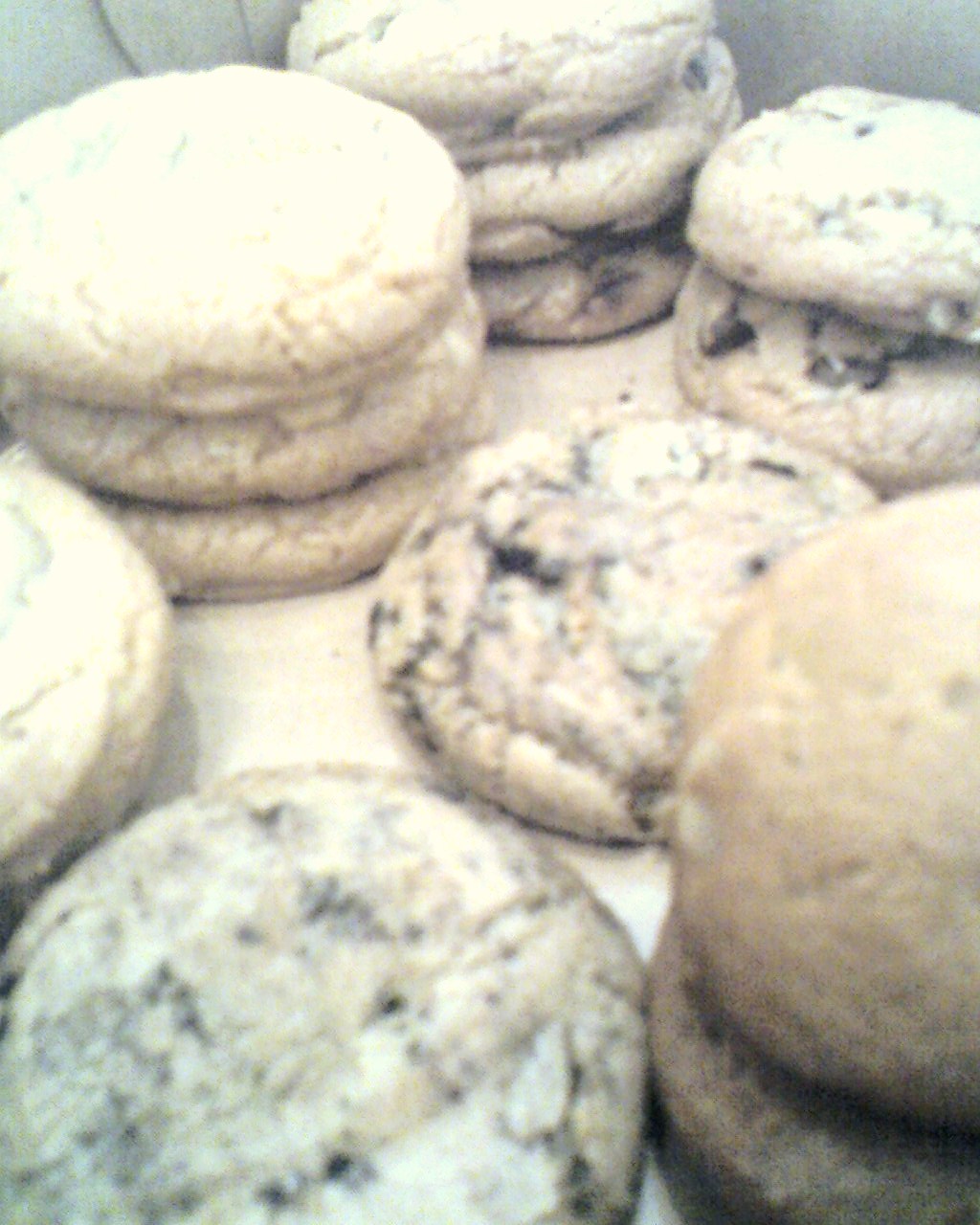 Last night I stopped in at Receiver Gallery for a sneak peek at their upcoming Porous Walker show (more on that later), but I also got a sneak peek at (and taste of) the cookies from Anthony's Cookies, our soon-to-open new neighborhood cookie shop.
The Cookies and Cream Cookie, seen here in the foreground, was, as gallery runner Steven noted, "very meta."
Complete cookie menu here. I can't wait for this place to open.