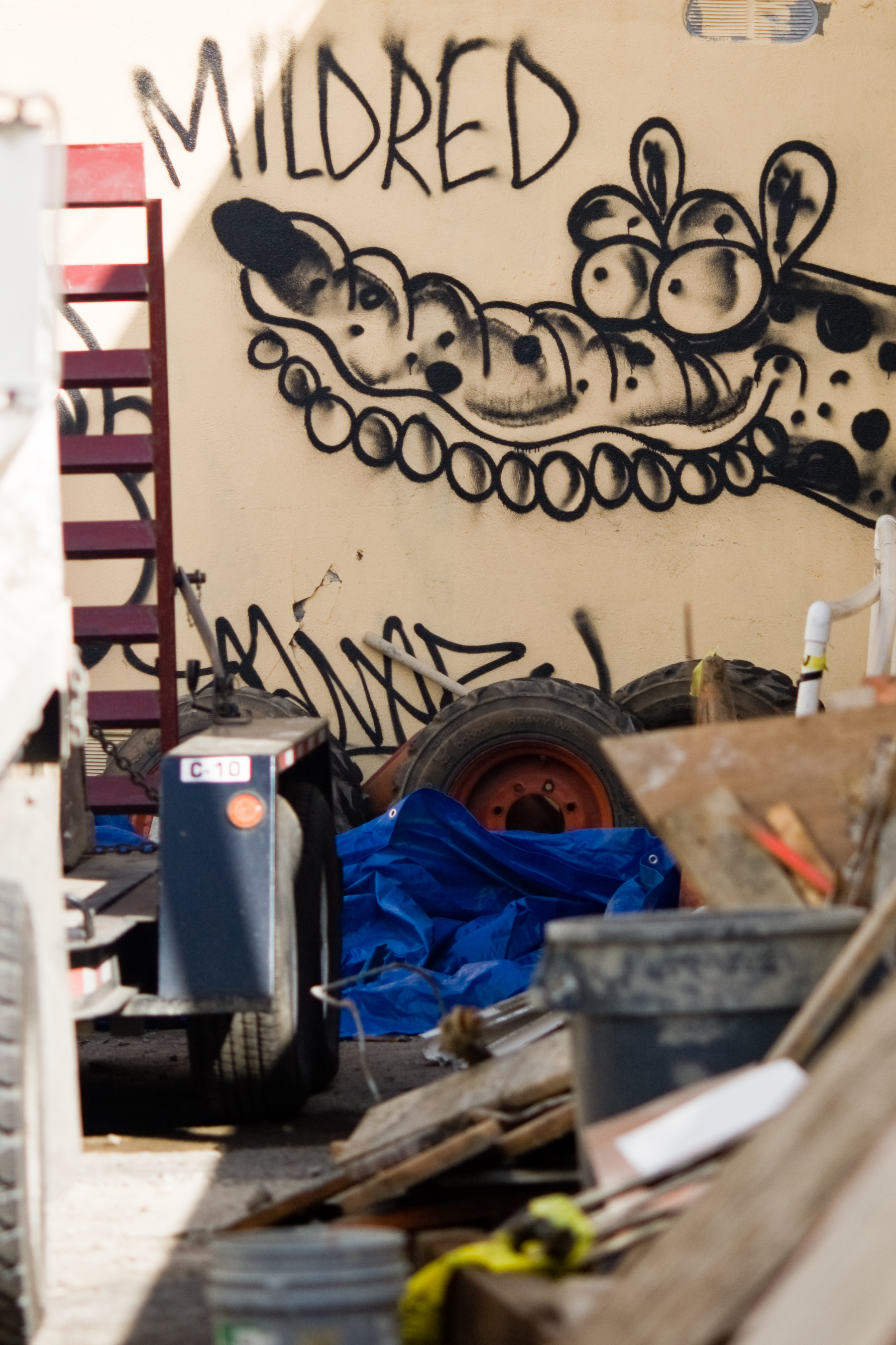 Plug1 just wrote in to talk up a street artist he's into:
im surprised i dont see more Mildred on MM. mission based writer, has a blog here.
i emailed him a long time ago to get an interview and he politely declined saying "naw man, i just wanna get drunk, paint, and skate". i couldnt really argue with that logic and the lifestyle seemed admirable — so i left it alone.
anyhow, i see him all over The Mish, stickers, quick throwies, etc.
this pic is from lower Valencia near 14th.
What a mantra though, right?
Previously:
Framed Mildred on the Wall at Fabric8