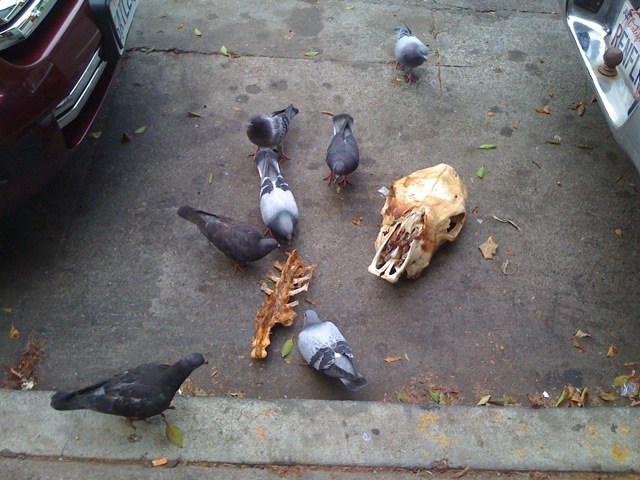 You know, in all the movies I have ever seen, it has always been piranhas, killer ants, or Hannibal Lecter that will eat an animal down to the bone.  I'll never be able to look at pigeons the same ever again.
From our tipster, Jon:
snapped these on my way to work this morning on 24th St. around Harrison, I believe. The guy next to me said, "I think it's a horse."
Thanks Jon!