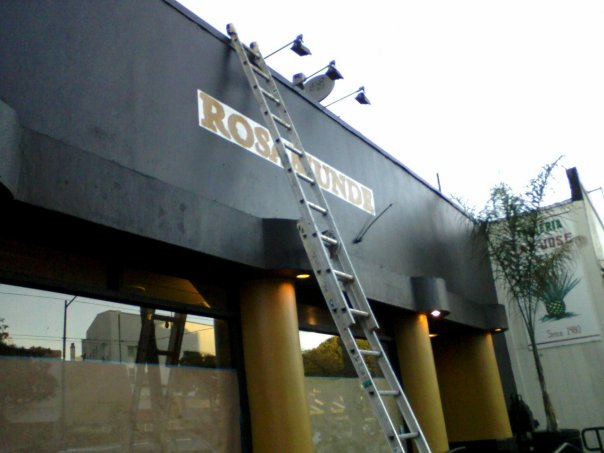 The next chapter of the Rosamunde saga!  Emma sent us this mouthwatering shot of the newly built facade on 24th and Mission.  Peace out, Cafe Arguello!
The chapter after this one will involve them finishing the sign.  Then the chapter after that will outline the restaurant opening.  The shocking conclusion will be you trying a sausage and deciding whether you like it or not.
Though an ambitious effort, this book is crazy boring.