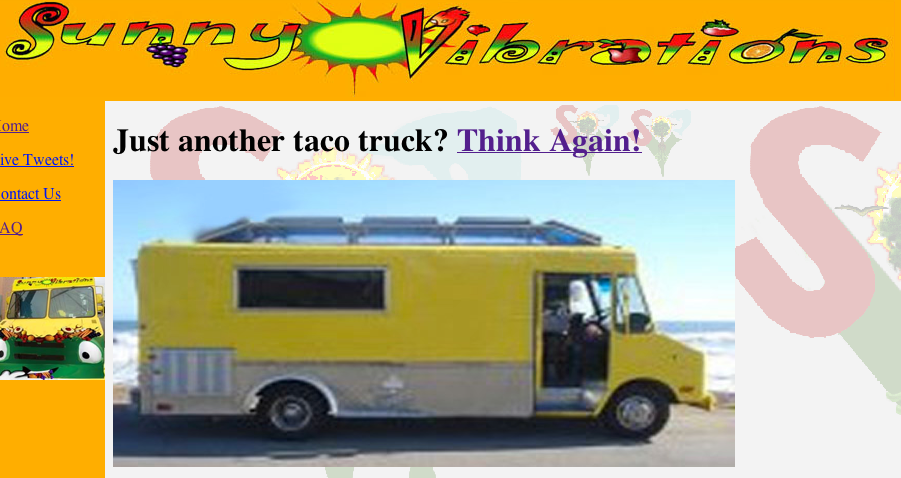 How many late-'00s Mission District memes can you fit into one subject line?  Apparently not all of them:
Q:  What makes your 'Taco Truck' so different?

A:  First, we don't even sell tacos, second we don't just sell food but we are a community hub for health conscious people and are educating youth on organic gardening. (link)
I wonder what the '10s will bring for Mission 'food culture'?  Hopefully a little less pretentiousness.  SFoodie, food journalism's equivalent to Fox News, continues to refer to the "alt food" trend as a "movement" and "revolution."  Kind of a shame; I used to really enjoy eating from the generally delicious food carts, but now I have such a hard time looking past the fact that I'm walking right into a narcissistic Twitter circle jerk every time I stroll down Linda St.  Henry Ford invented the automobile.  When are you guys going to figure out that you just toss salad?