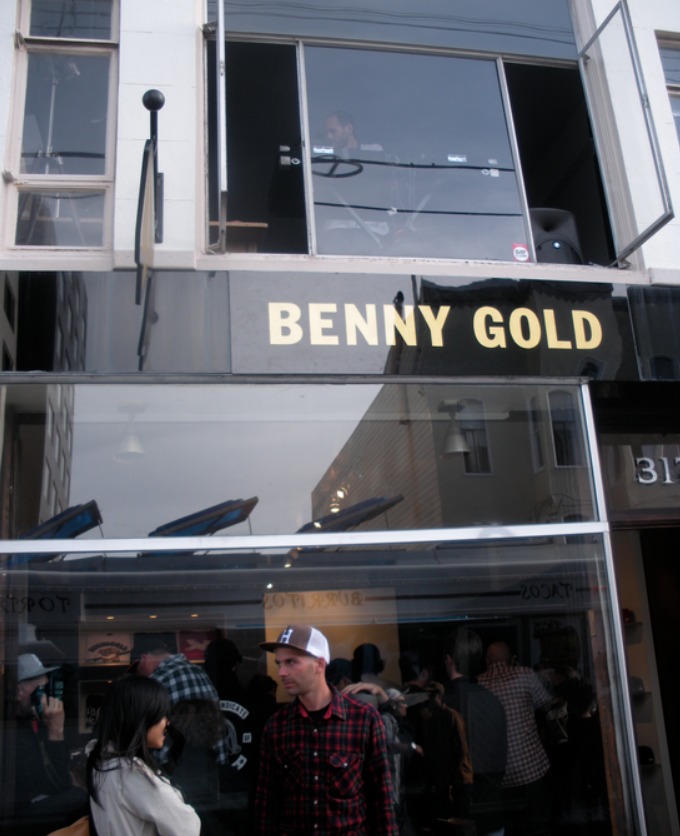 Our occasional correspondent Sunny Angulo was on the scene for the opening of a new retail shop here in the Mission last week, and today she delivered us a nice big rundown of how it went, and a fabulous photo spread to boot. When I saw it all, I said to her, "I hope Benny kicked you down some free shit," and she says to me, she says, "Like what? A belt buckle? Fool needs to get some hot lady tees up in there." (Apparently the shop caters mostly to us dudes.)
Anyway, it's a nice piece. Thanks, Sunny. Here's how it starts:
Taco truck: check. Guys taking photos of each other popping ollies out front: check. DJ wearing sunglasses indoors: check. A trunkload of donated Pabst: check. Must be a skate opening. The line started before 10:00 am in the morning and snaked down the block this past Saturday, when Benny Gold brought his youthful message of growing old while still staying gold to the Mission.
Read on:
A long-time designer in the skate community, Gold is branching out into a signature style all his own with the opening of his flagship store on 21st Street. Designed by architecture firm Local 3, who also did Huf's space in Nob Hill, the two-story retail store/design studio is ironically situated next to Omar & Christian's Hair Salon, known for their really gold highlights.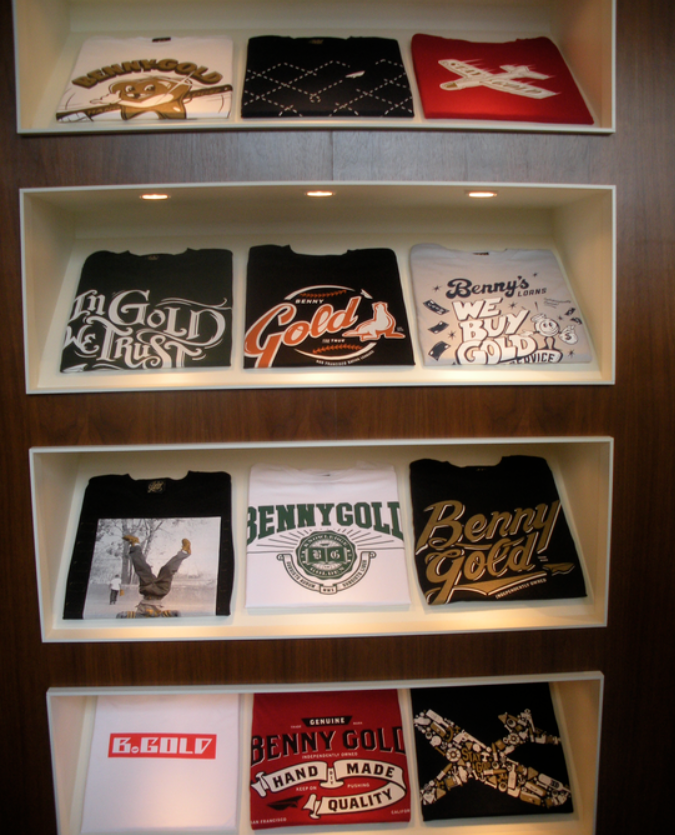 His partner-in-crime (and in life) Hiromi Gold worked the endless crush at the check-out counter, where the covet of the hour was Gold's exclusive Opening Day tee, a special collaboration with Bay Area select store TRUE, which sold out by the end of the day. Apparently now that the Giants are not sucking, nostalgia for baseball is all good again.
Other merchandise included Gold's iconic "Stay Gold" paper airplane tees, stickers and… candles? And what would a playa store be without your very own welcome mat?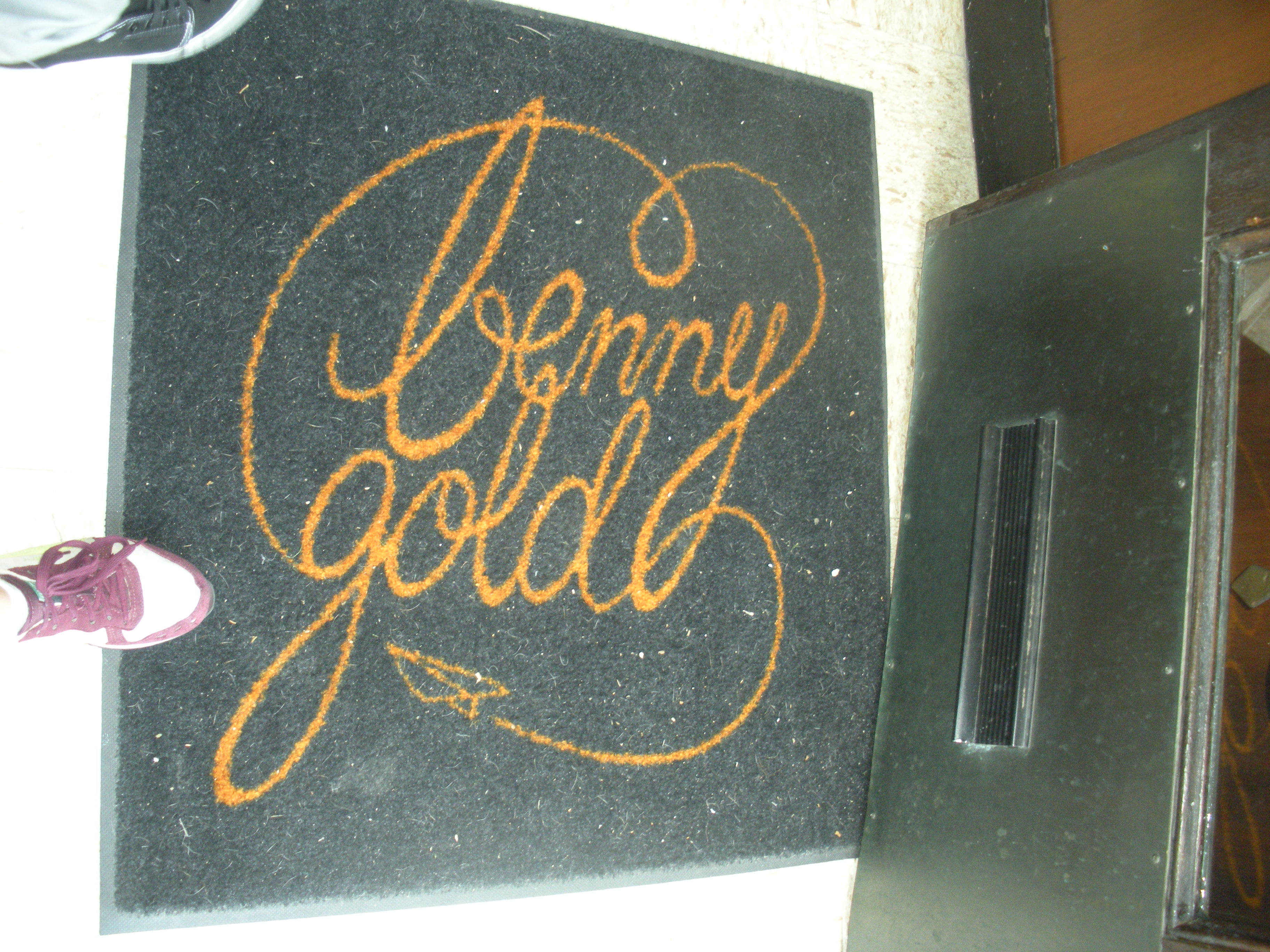 Gold is a San Francisco native, but managed to generate love all the way from Miami and New York. His parents, Jerry Weiner and Liz Newland, flew out from Miami just to celebrate Gold's big day.
Weiner is clearly his son's biggest fan. "To the bones. To the bones, that's how I feel," said his pops. "He completely deserves this. The lines have been crazy, because Benny knows how to generate that support from people. Seriously, he's one of the hardest-working kids I know."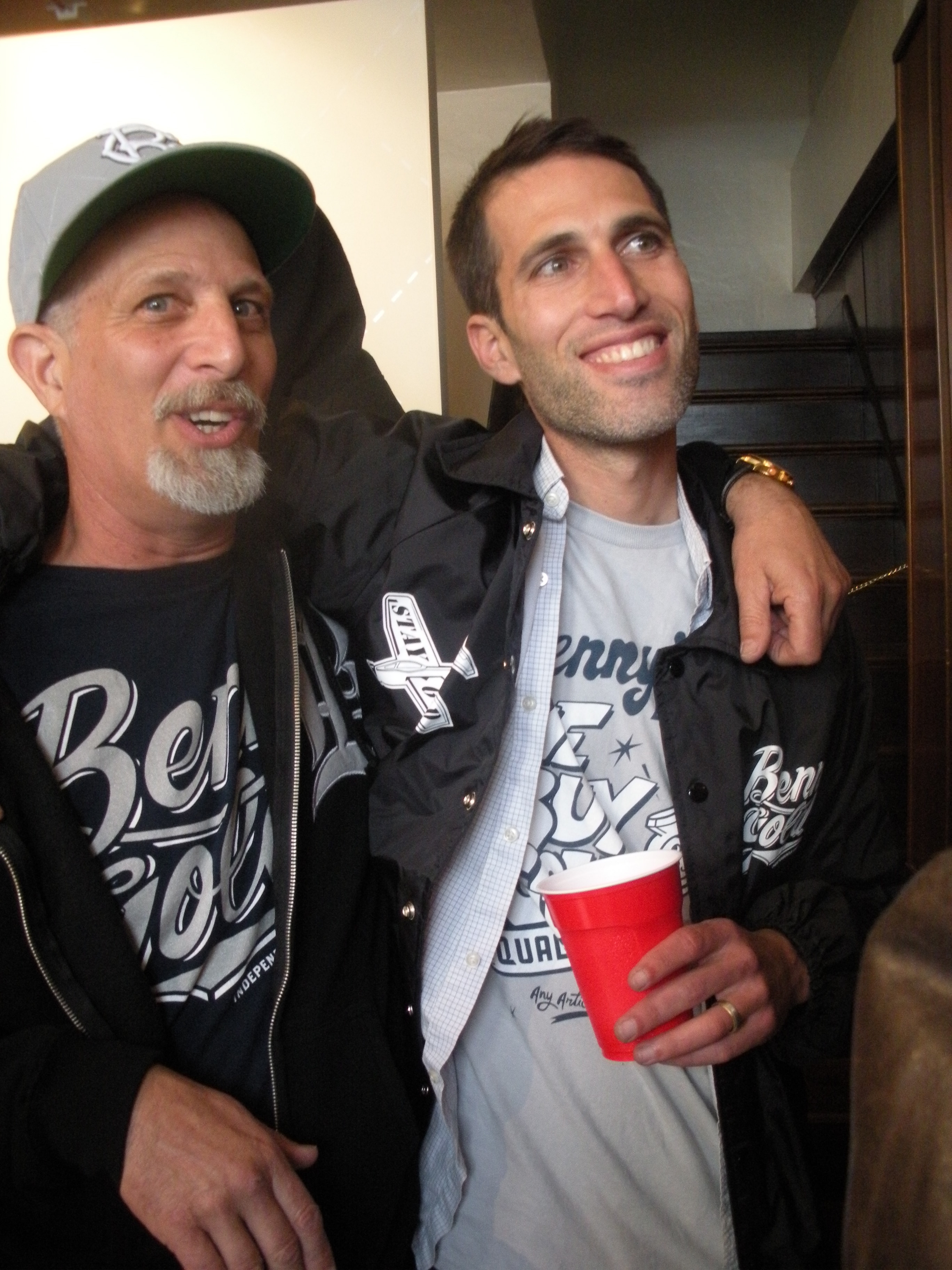 His mom, Liz, dealt with the dilemma of zilch women's apparel by rocking a signature Benny Gold belt buckle: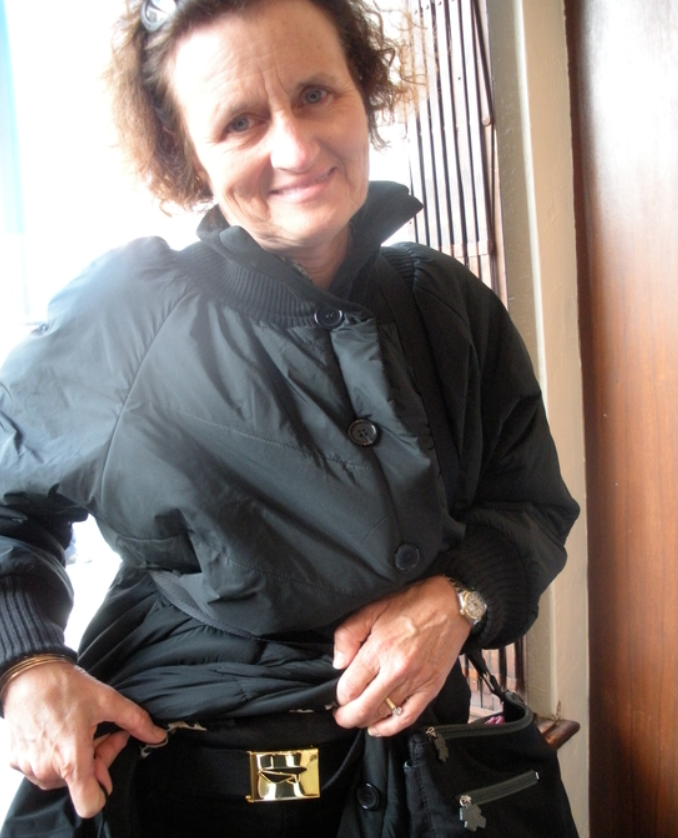 Also out to spread around some Bay Area love were Travis Jensen of local photo treasure trove Caliber and his wife Eva, UK skate photographer and DJ Richard Hart, and SF Skate Club pioneers Shawn Connolly and Thuy Nguyen. Maybe it was the taco truck or the insanely nice weather, but the crowds stayed on right up until the afterparty at Laszlo on Mission Street. The only thing missing was the vintage steel vault that Benny intended to use as a display piece, but eventually got 86′ed from the final design. It took 5 people and a tow truck to remove, and sadly will be staying gold from whence it came.