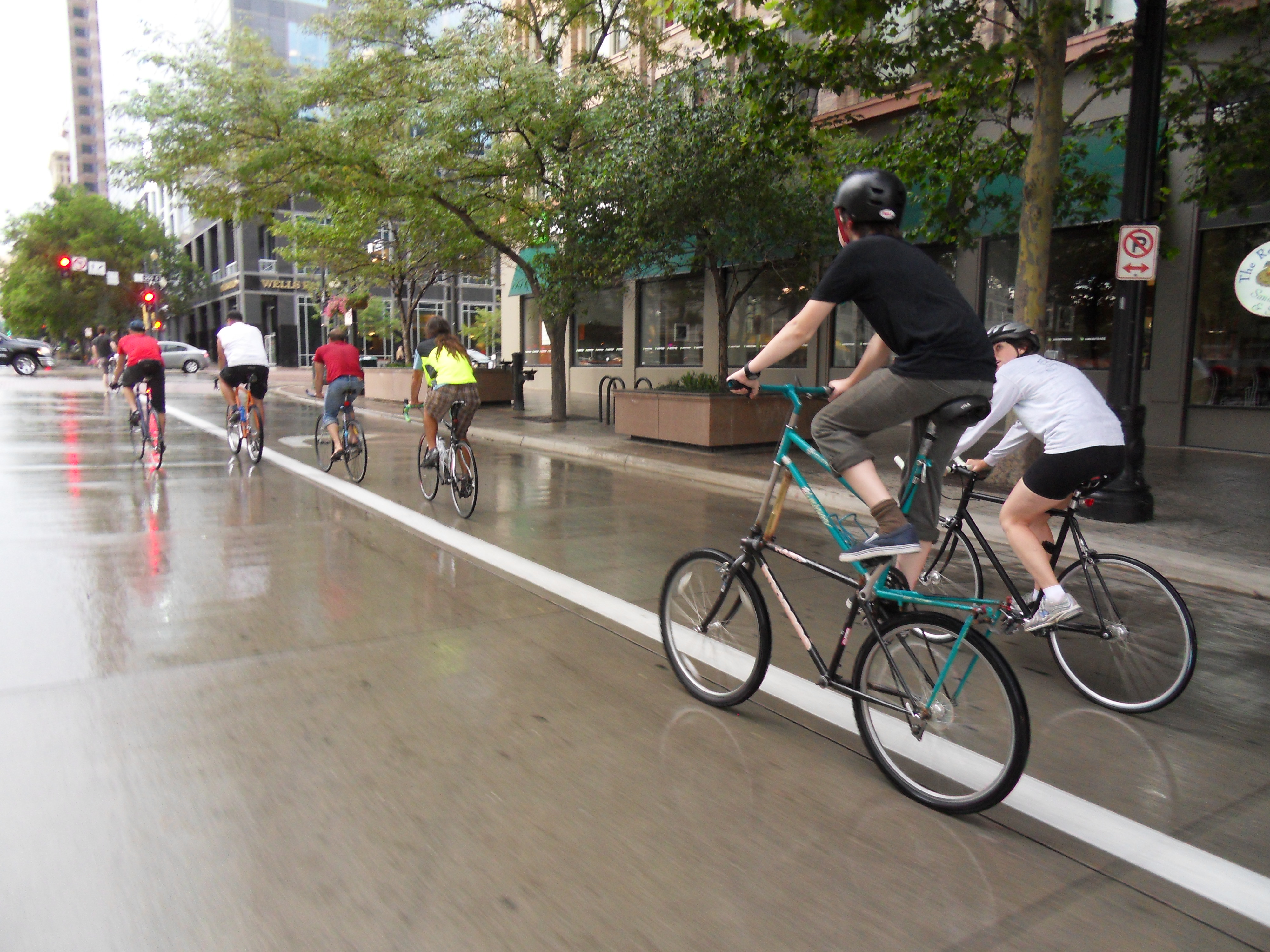 It was a dark and stormy afternoon, so not many riders showed up. But a handful of die-hards did, and the sun started peeking through the gloom, so we had a pleasant ride around town. SLC has a ton of new bike lanes, some good vegetarian food, is close to a lot of natural wonder, and has a neat-looking temple.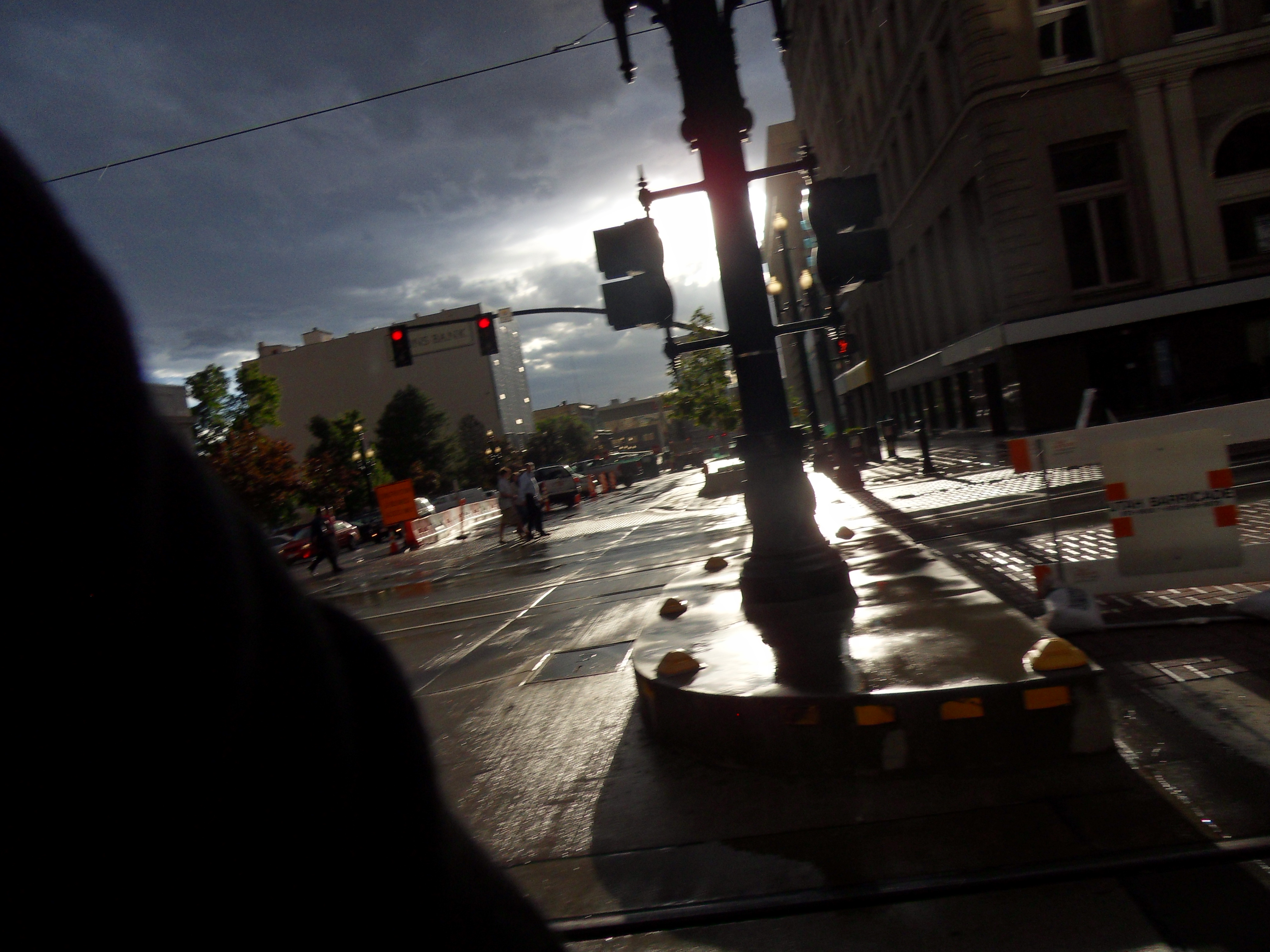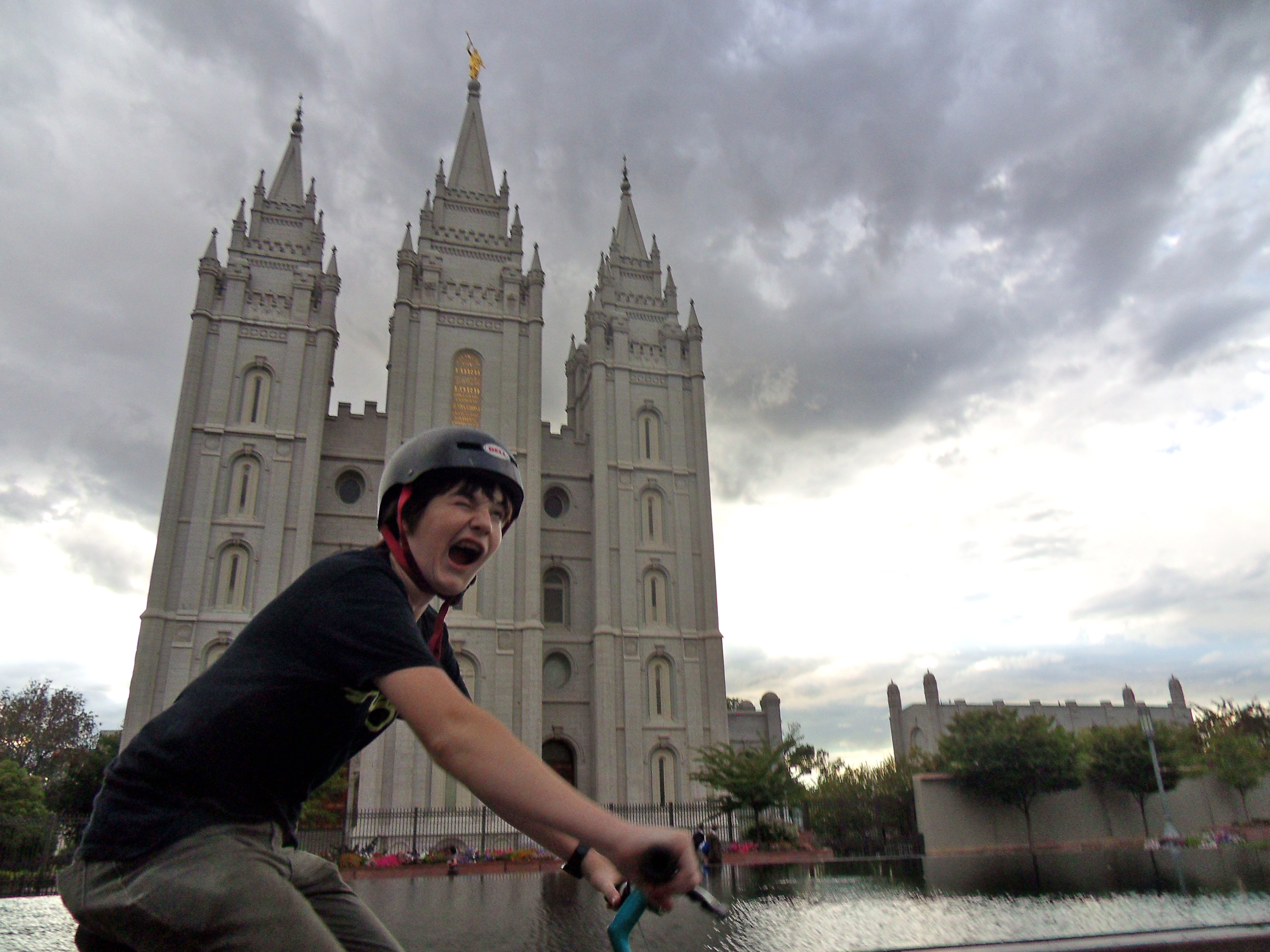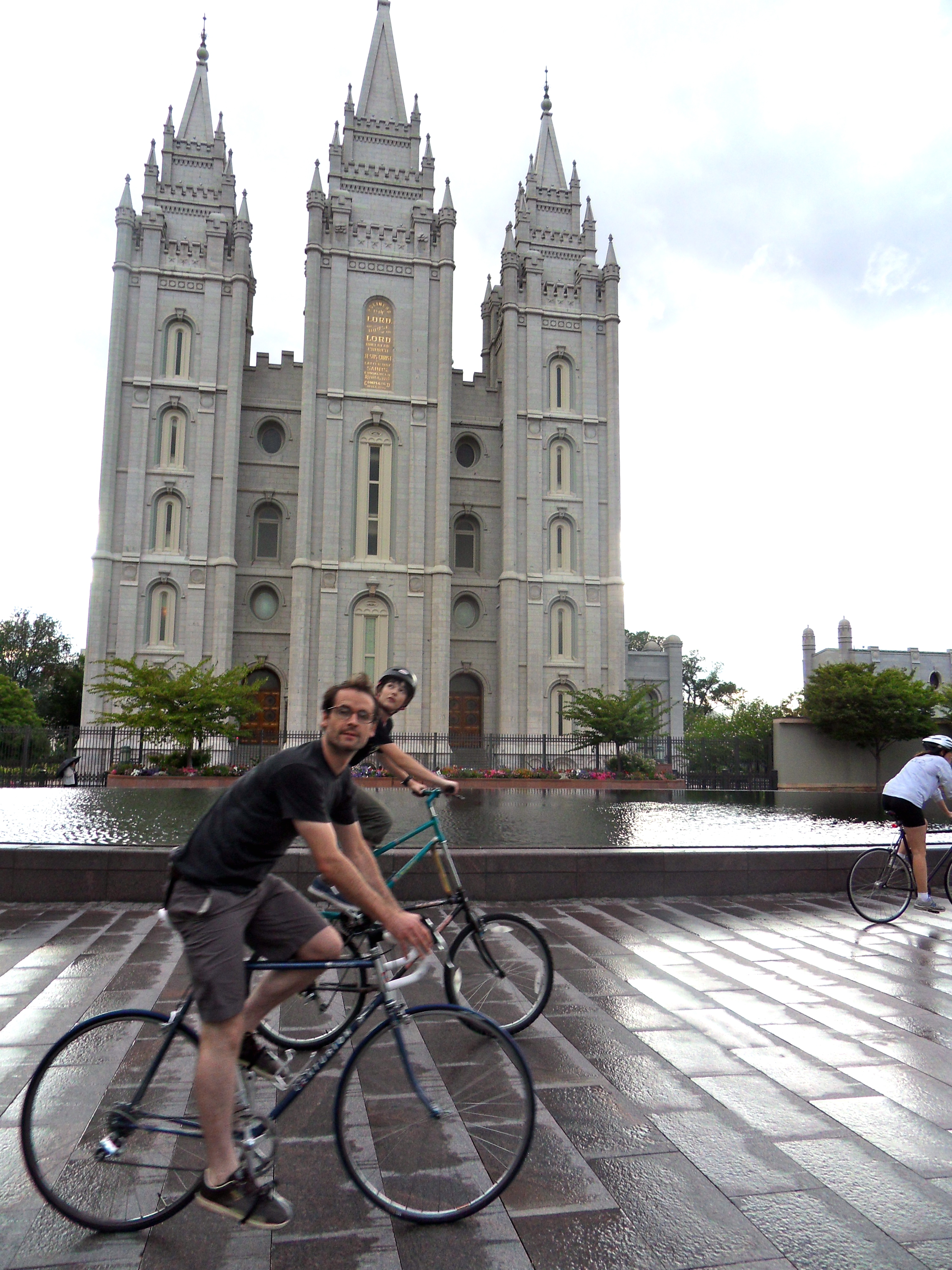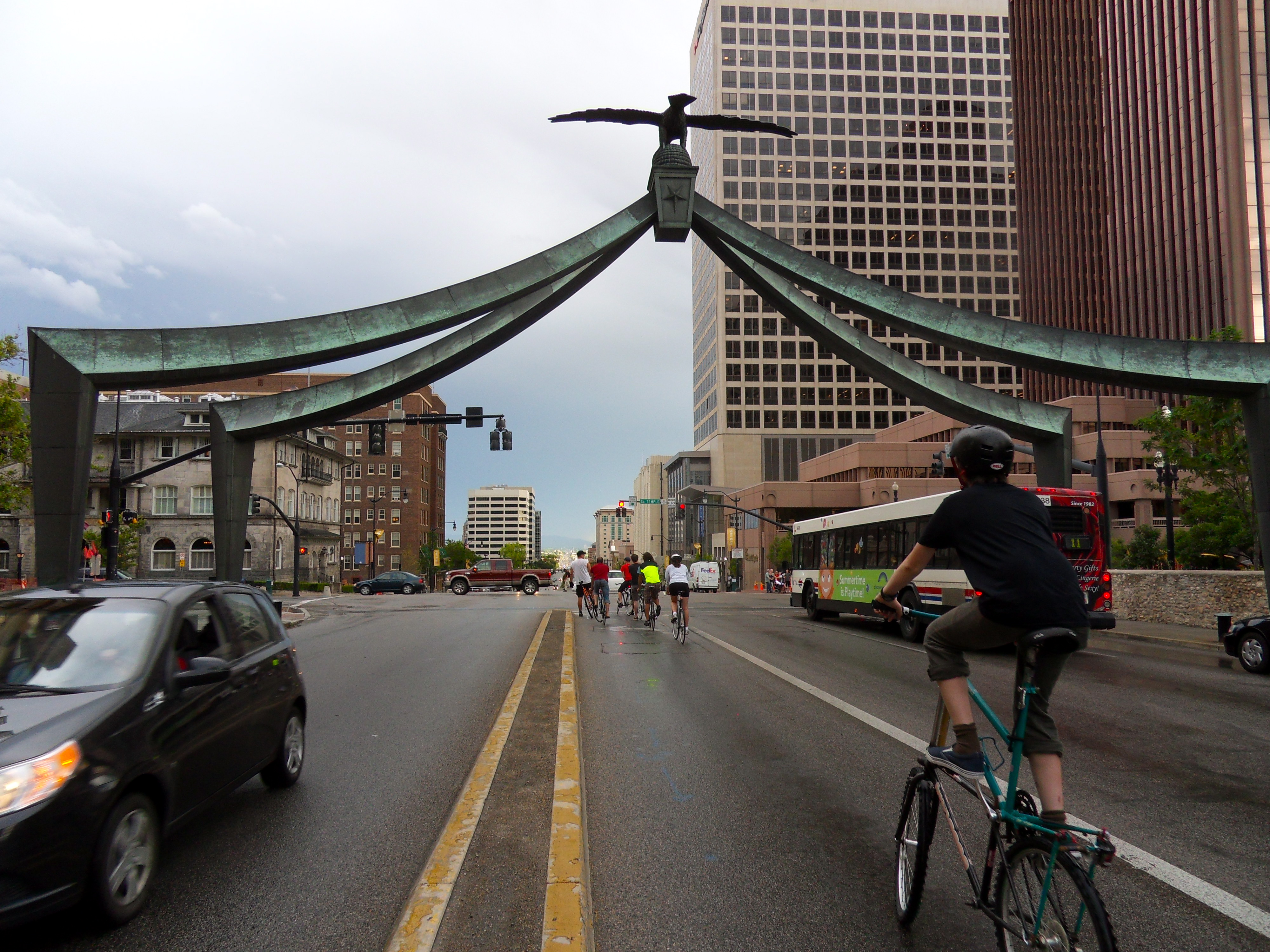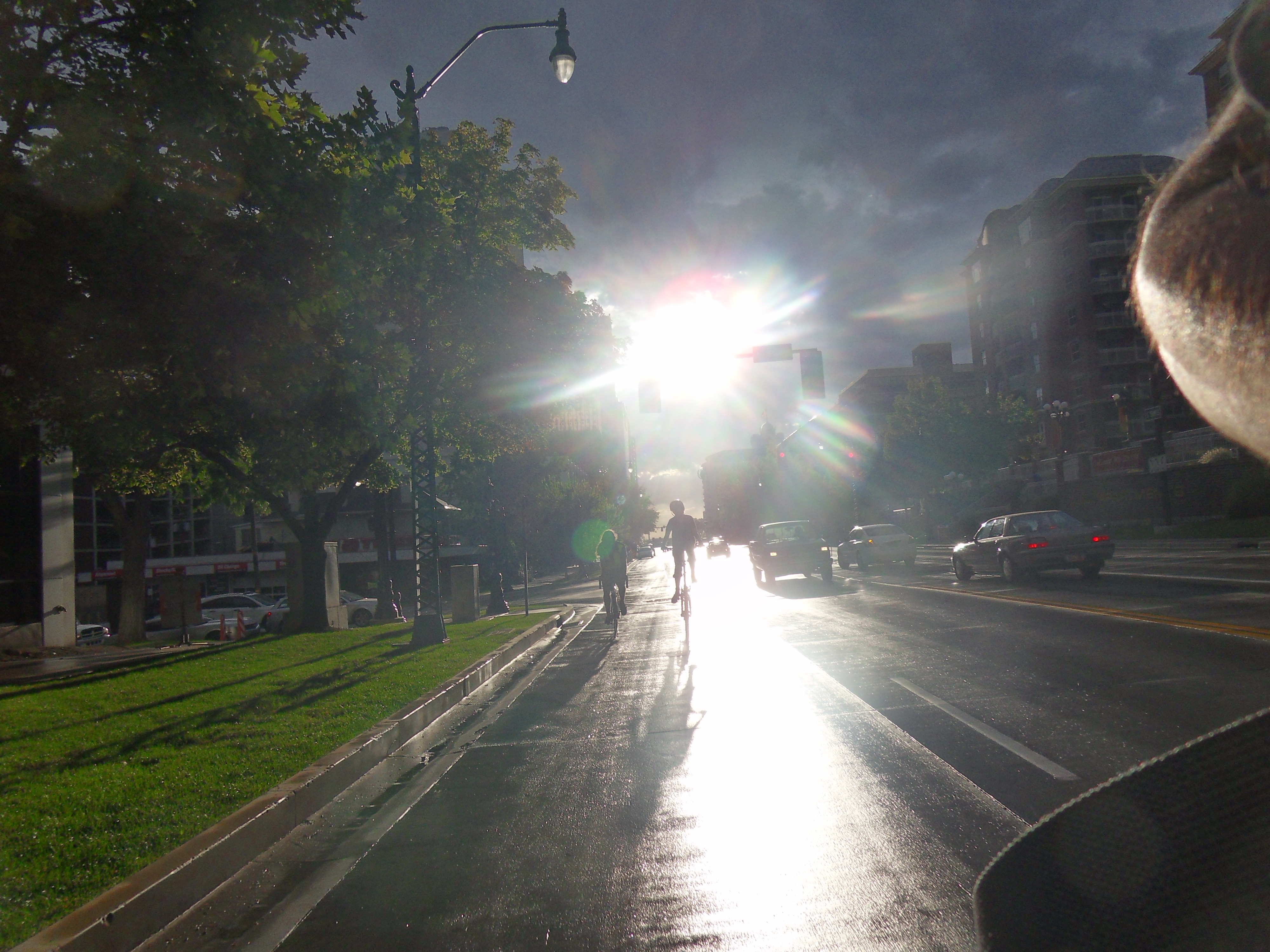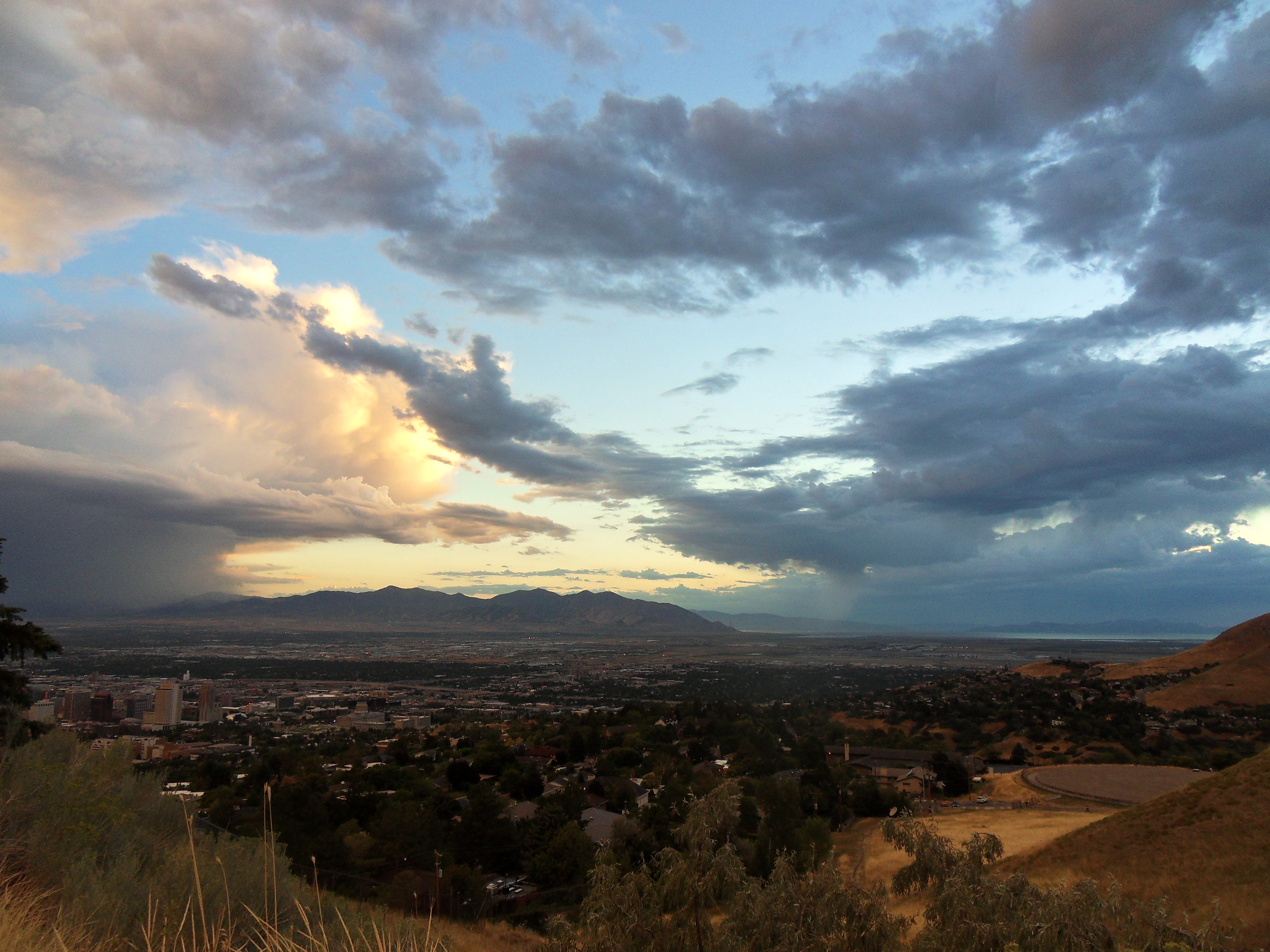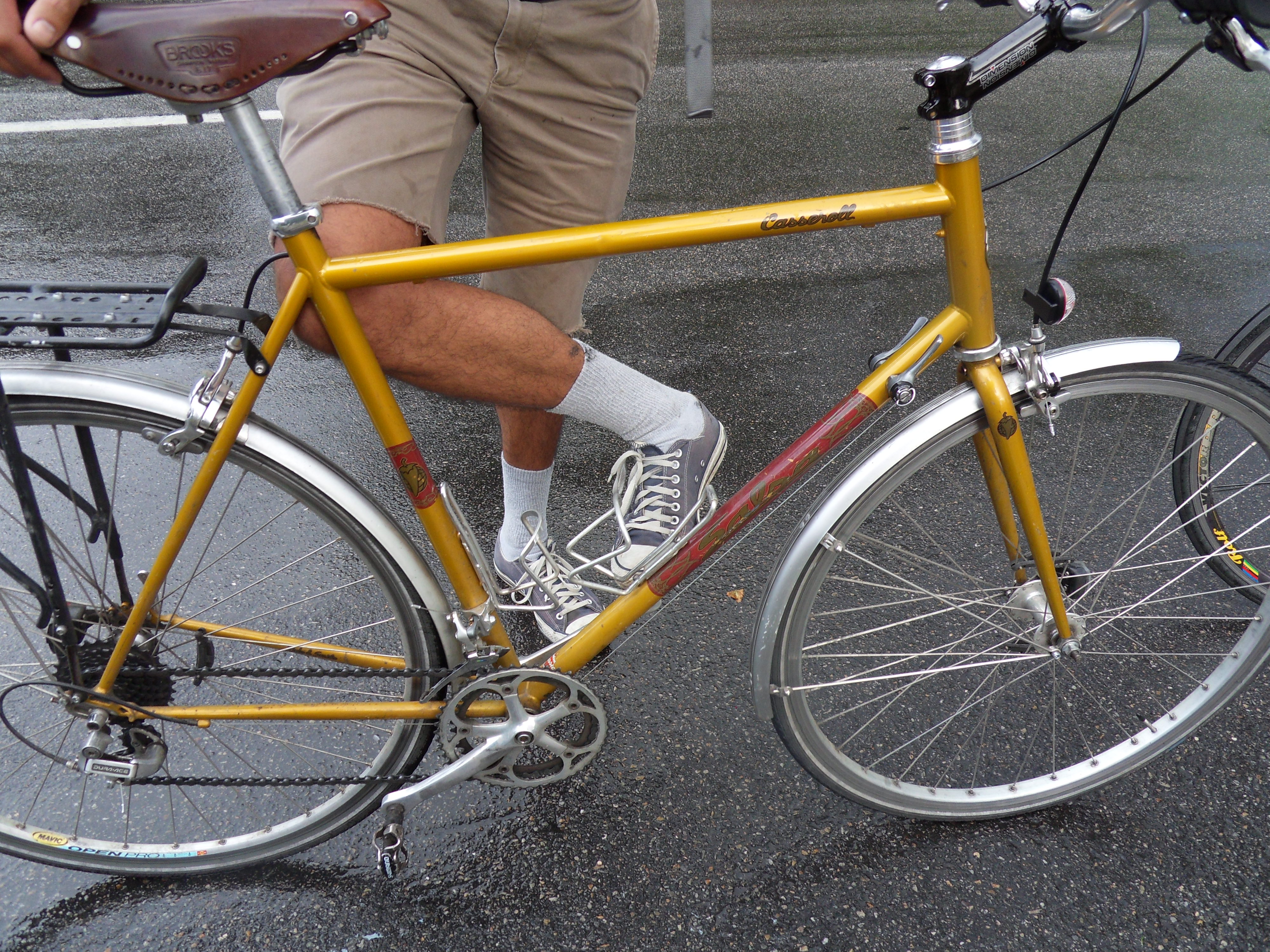 A bunch of other pictures I took around Utah are here if you're interested. Utah is fun.
Special thanks to Davey Davis (of the SLC Bike Collective) for lending me the above sweet bike, and to Lizzy and Joe for putting me in touch with Davey.
Previously: