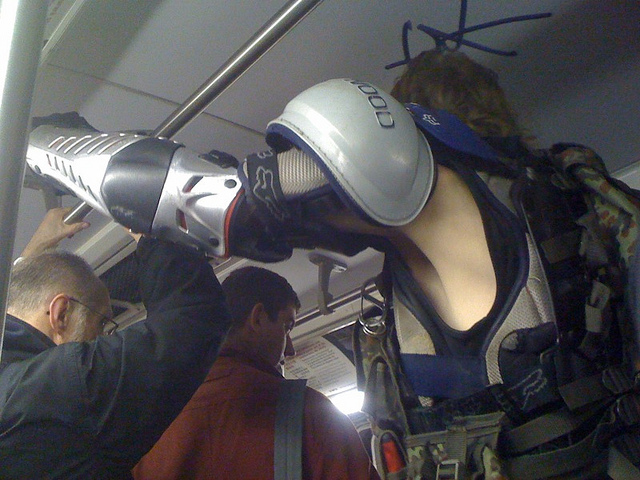 Janebook is about to rile you up:
Earlier today I was totally distracted and left my phone on top of a paper towel dispenser in the restroom at the Public Library on 24th Street. Realized a few minutes later, ran back down to look for it and it was gone. I went to ask the lady at the desk if anyone had turned it in and she said nobody had turned anything in that day. Honestly I wasn't expecting anything so I wasn't too surprised, just assumed someone had taken it, and was at least consoled by the fact that, were this the case, they wouldn't gain much from selling it as it's a first generation iPhone that's three years old and has a shattered screen among myriad other problems. So imagine my surprise when I get home and go on Facebook to see that two of my friends have messaged me saying that a guy called them saying he found my phone and wants to return it. So I call the guy, arrange to meet up with him. He's incredibly nice, refuses to take the reward money I offer him, but here's the fucked up part. He tells me that after he found it, he tried to turn it in at the front desk of the library, but the lady told him "I'm busy right now. Just take it."
Yo, that's fucked up! Either the SFPL needs to hold a bake sale so they can afford to hire some decent people, or dudes are going to ever-crazier lengths to meet Jane in person. Read on.