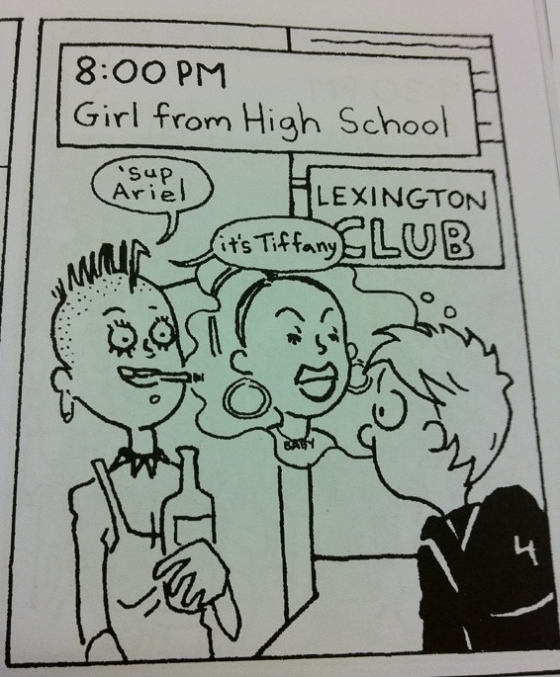 Two Sundays ago it was raining pretty damn hard in the middle of the day. I ducked out of the storm at Mission Comics and Art where I got to watch a delightfully geeky discussion group about how lame the Star Wars prequels were and how epic Jeff Smith's Bone series was. My kind of people! While I was there, I was finally able to pick up the Comic Book Guide to the Mission.
It's a really great, intimate look at the Mission from the eyes of local artists. The book covers a lot of ground, including stories about being a lawyer dude trying to fit in at Pop's, the hunt for the best taco, an anthropological observation of you-know-what-sters, and the history of Mission murals. Oh, and dating of course: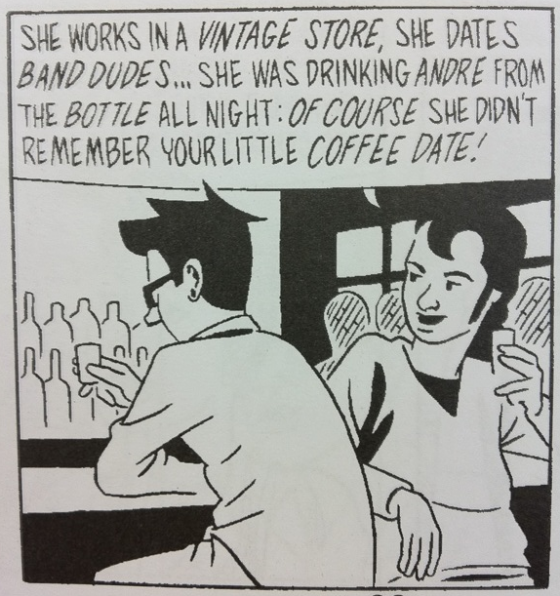 Speaking of Mission Comics and Art, Leef Smith and co. are hosting an art show featuring original panels from the CBGTTM. That would be a swell time to buy the book and meet some of the artists. It's this Saturday, April 2nd  at 7pm. The store is on 20th and Mission.