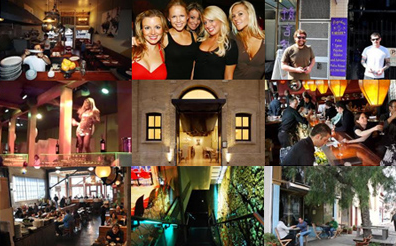 Eater SF this morning published a list of the 15 Bay Area restaurants with the hottest staffs. The top two are in the Mission. Here's what they have to say:
2) Heart: Brooding owner Jeff Segal chose a pulsating organ as the logo for his Mission wine bar; he serves wine in Mason jars and describes them with guts. "More soul than Marvin Gaye. This wine just fucking sings," for example. Add in louche hipster servers and this wild card is not only steaming up the wine scene, but twisting it into bendy new positions.
1) Flour + Water: There's a beau in the back and the servers can wear whatever they fancy. Our reader favorite is a swarm of plaid-clad, hottie hospitality.
Congrats, all! Read on for lots more hotness.