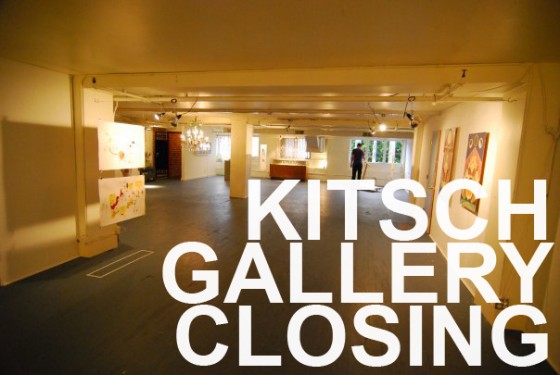 Night Fog Reader (written by Kitsch Gallery insiders) has the scoop:
Kitsch Gallery (at 17th and Capp Street) will shut down at the end of May. The skinny is that the owner won't renew the collective's lease. Negotiations were held regarding the timing of the lease, but an agreeable situation was out of the question. We are all saddened by this outcome, but the good news is that Kitsch will not quietly disappear. The month of May will be very special. Planned are four final events to share with our friends and community.
Well, that's somewhat heartening I suppose, but where are we all gonna hang out come the end of May? Read on.