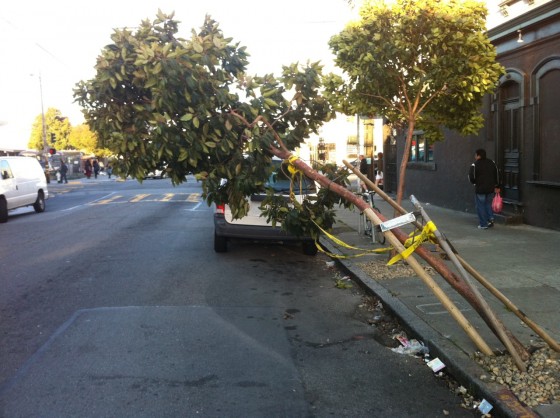 I mean, the wind nearly took down a whole theater marquee on Mission the other day, so I guess it's not out of the question that it could've done this damage too. We Built This City offers up another explanation too:
Victim of yesterday's wind? Or a drunken Saturday brouhaha? [link]
Okay, maybe some brawlers could've had a hand in this. OR, seeing as how this is right outside Bender's, maybe bike parking was especially tough last night and it was a pile of bikes that felled this little sapling.