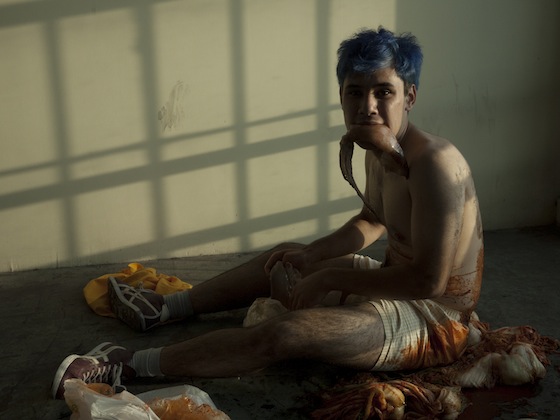 Jojo Brandel of Please Quiet Ourselves fame (you might remember him and them from one of the best locally produced music videos of 2010) returns this week with a brand-new project. It's a band called Moe Meguro (Moe is pronounced the Japanese way as they're named after Japanese Olympic curler Moe Meguro), and they just finished recording their debut album at the Mission's own Tiny Telephone.
Here's the startling video for the first single, "Goya Health and Wellness":
If you like that, maybe you'll like contributing to the band's Kickstarter campaign. $10 gets you a digital download of the album, $25 gets you a vinyl LP and a digital download, and for $100 the band will write a song about you (or take you on a date). There are a few other options too. They're almost to their goal (at which point they'll be able to press the records and distribute them or whatever), but every little bit helps, and the thing closes in just a couple days.