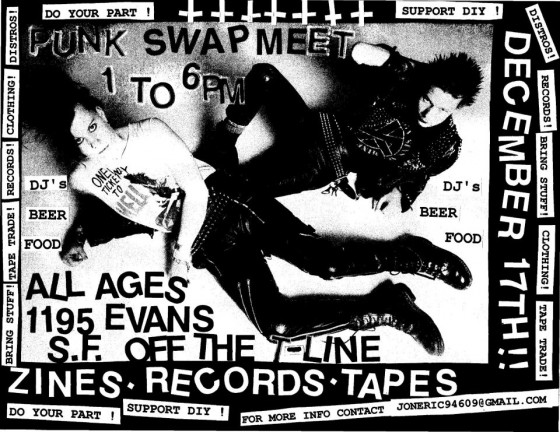 Speakeasy is hosting, and there's lots going on:
Punk Swap Meet:
Saturday, Dec 17th, 1-6 PM
1195 Evans Avenue
-Tons of tables selling records, zines, clothes, crafts
-Tape swap–bring a mix to trade!
-$3 beers on tap
-Food from Eagle Dog (with veg/vegan options)
-DJ's Kirka Sherpa, Güera, JoNeric, and 1 TBA.
If anyone's interested in setting up and selling, email joneric94609@gmail.com.
You're sure to find the perfect gift for the punk on your list! RSVP and invite your friends!