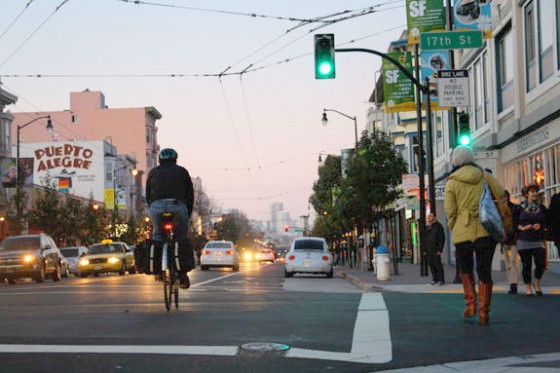 It's been a few weeks since we noticed that the previously synchronized street lights seemed to be all out of whack, and judging by the comments in that post, it wasn't just our imagination.  Further investigation revealed that a maintenance issue was the culprit and that the situation would take about two weeks or so to resolve.
Fast forward a few weeks, and the green wave appears to be back!  I've been able to coast all the way down Valencia for the past week or so without encountering any red lights as long as I keep a steady, relaxed pace.  Similarly, I can make it all the way from Folsom past Valencia up 24th without stopping, catching all of the green lights on the way.
What about the rest of you? Are your morning commutes back in sync?
Previously: