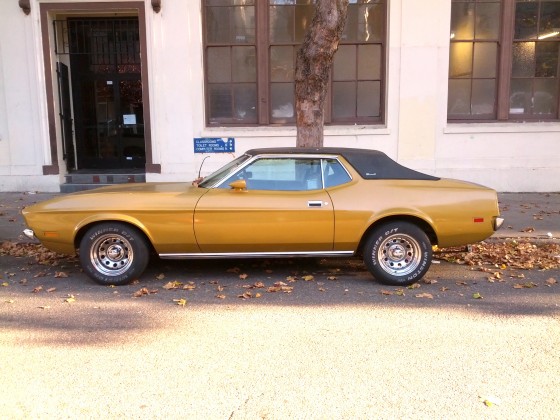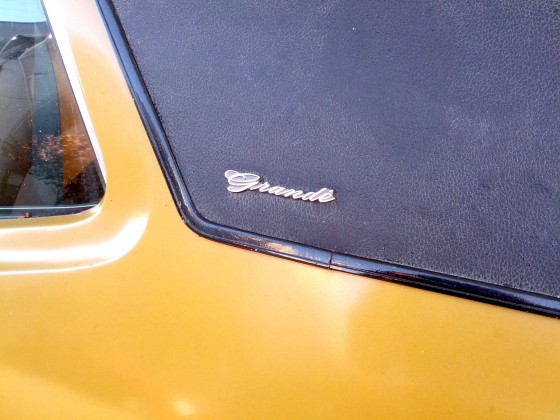 Whenever I see a cool car around the neighborhood, I take pictures and send them to my pal Eric up in Portland who runs Other People's Things, my favorite car blog. He responds with some knowledge and we post the results here and it's called "Car Beat." Here's what Eric has to say about this Mustang:
Nice find! This is a 1973 Mustang Grande Coupe in very '70′s "Gold Glow" exterior paint . While it's styling has actually aged fairly well, in the late '70s it was a sign that the fun was over. The gas crisis had already hit and muscle cars were on their way out. The wide fenders and high decklid give away the sad truth that this model was 800 pounds heavier and bigger in every way compared to its 1960′s predecessor.
Also, with the "Grande" trim additional weight was added for sound deadening and comfort upgrades. This is the La-Z-Boy of Mustangs. Why you would you want what was presented as America's most exciting and fun sports car with sound deadening as a marketable feature is beyond me. What's sad is that the Grande trim was really popular, so what does that say about us?
It says we're a bunch of lazy old farts! Thank goodness the '70s are over. Thanks, Eric! More pics after the jump: