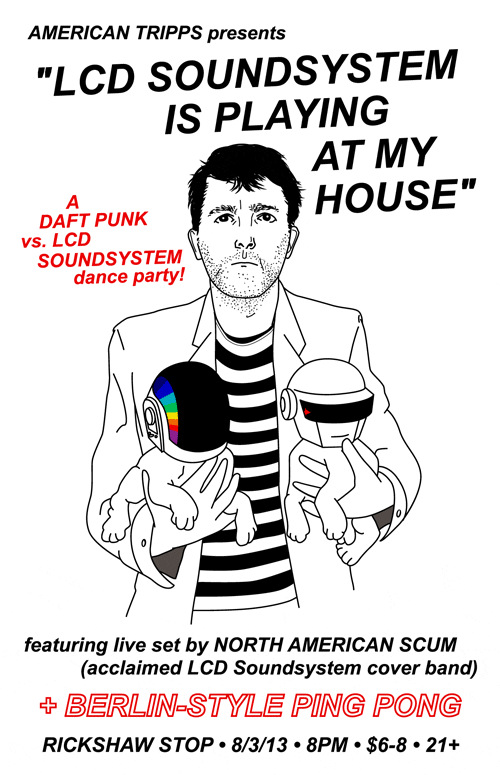 American Tripps, the ping pong party that got its start right here in the Mission, is celebrating its 2-year anniversary this weekend! Here's the deal:
The first weekend in August marks our 2-year anniversary of throwing Berlin-style ping pong parties in San Francisco, so we wanted to do something big to celebrate. Then we caught wind of North American Scum, the acclaimed LCD Soundsystem cover band based here in SF, and we figured it'd be awesome to book them and use the occasion to pit LCD against Daft Punk, their mentors — and current kings of the airwaves.
So: dance party, DJs, live band, Berlin-style ping pong, drinks, food truck out front, foosball and skeeball upstairs in the mezzanine.
Sounds awesome! LCD Soundsystem rules! RSVP and invite your friends!
To win a pair of tickets, relay your best LCD Soundsystem- or Daft Punk-related anecdote in the comments sections below. Winner will be decided based on merit. Contest ends Friday at noon.