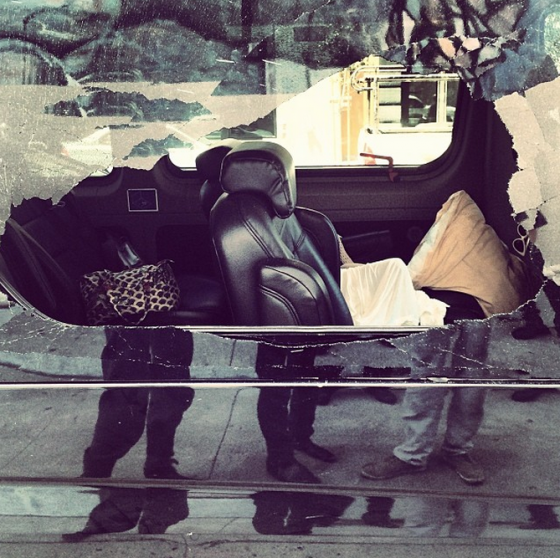 From Mr. Lennon's 'gram:
Our percussionist Connor Grant's laptop was stolen today in San Francisco! Our van window was smashed this morning as he was getting coffee near Franklin and Hayes. BIG REWARD if computer is returned unharmed! NO QUESTIONS ASKED! If anyone knows anything pleeeeease contact us at mutethehead@gmail.com
My dad's car got burgled on that exact same block a couple months back. I guess, never park on that block!
[via Sarah Lane]