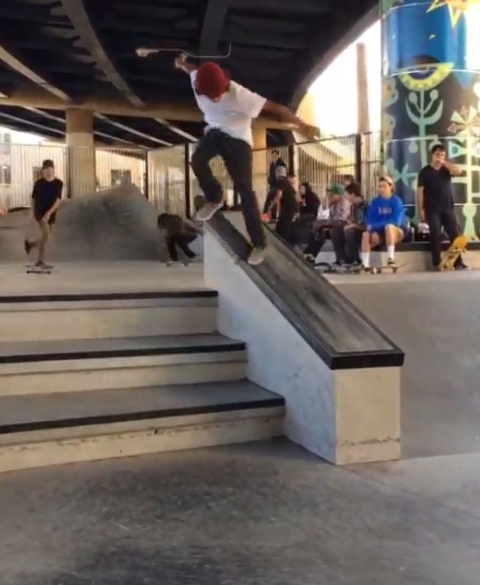 Our buddy Eric Ehler, who penned a very heartfelt review of the new skatepark for us, responds to the uproar over his recommendation that ambitious skaters hop the fence before the park's 9am opening hour:
Thanks for publishing that review. Honestly, I didn't think of the noise level that hard. I mean, as I thought about the problem, there was a construction crew jack hammering outside my door, at 7:00am.
Though that problem will go away (my construction), the skate park problem will stay. Maybe?
I think the piss problem can be solved, just need a public restroom, just like any other park, right?
But that noise. I was unaware that people were going in the middle of the night. I did it once, and its super hard to skate. Definitely the people going in the middle of the night are teenagers/kids. Not too many older skaters. It'll all mellow during the school year.
Anyway, thanks for supporting the skateboarding community. I'll urge folks to not skate after hours.
Thanks, Eric!