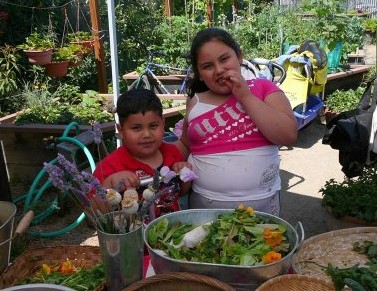 Over at the Free Farm Stand, Tree is floating the idea of taking on an intern:
I like the way City Slicker Farm in West Oakland has interns that help run their program. I am thinking of trying to get a grant to pay a stipend to an intern or apprentice that would help grow food for the farm stand and to learn urban farming at the same time.
Any takers? It's prime summer internship time, after all.
Link to more on the intern idea, as well as a complete wrap-up of yesterday's Free Farm Stand festivities.
Link to West Oakland's City Slicker Farms.
Previously on Mission Mission: