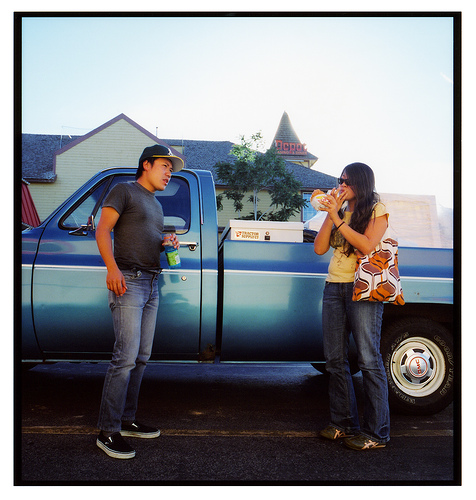 Ramona might be onto something:
You go to the coffee shop with a friend, because that's what friends love to do.  "Let's go get a coffee?"  It's either like get coffee or get a drink, which means alcohol.  There's no middle ground.  You never hear people saying "Hey Chloe, wanna go get some Sprites?"  "Wanna meet for a Gatorade after work? A pitcher of spring water?  Sparkling? Yeah okay."  I'd like to meet for a Gatorade because at least that would be hydrating, but no, the meetings always revolve around most water depleting thing – the coffee the beer, so you have to be like drinking water all day just to prepare for this meeting with your friend, who you don't even want to talk to unless you can get either a stimulant or a depressant in your system.
Read on to see what happens when Ramona meets her friend for a coffee.
Photo by under one sky.