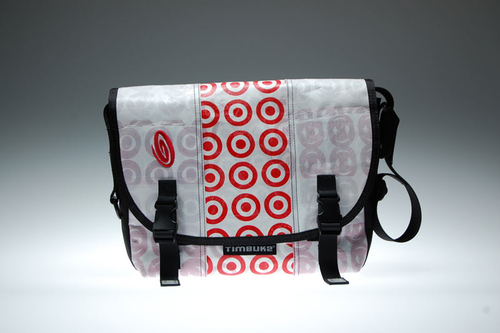 Oh look, another reason to be down on Target.
Actually, this one might be a blessing in disguise. I don't know too many folk who would wear the Target logo with much pride anyway.
How about this: Do the same thing with plastic bags from smaller regional chains. All the cool kids transplanted here from Ohio would go crazy for a Giant Eagle messenger. And the kids from down south (and plenty of kids not from down south) would shell out for sure for Piggly Wiggly messengers. The Michiganders would lose their minds over a Meijer messenger. And how about a Kum & Go? And a Kroger's?
Blessing in disguise, T2! Capitalize!
Timbuk2 has the cease-and-desist order here.