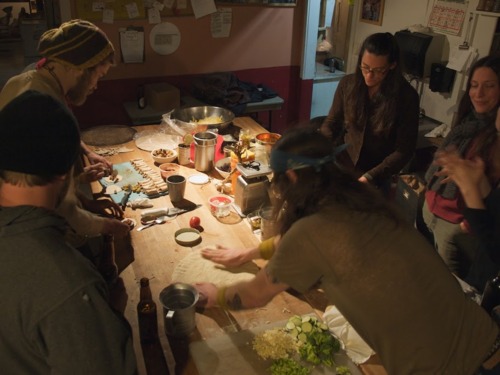 Hey, Janebook, throw some reality on our ass, right now:
why is it that EVERY CHEAP ROOM IN THE MISSION is in a houseful of awful losers who won't let any alcohol or meat in the house or even outdoor-only smoking, won't let a potential roommate's significant other spend the night and insist on obnoxious anal retentive policies like weekly house meetings and fucking … chore wheels?
Right!? Fucking chore wheels? It just gets better: read on.
[Photo courtesy of Hippy Kitchens]
Previously: