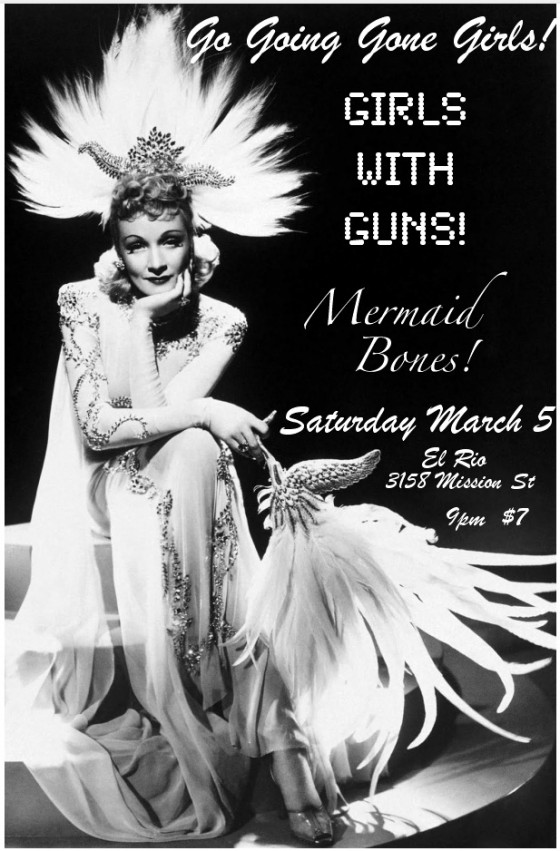 David is in Mermaid Bones, a band named after the secret ingredient in Clearasil.
He wants to give you, reader, two VIP guest list spots for his show at the glamorous El Rio bar this Saturday. This means you get into this girl-themed show for free, get to hang out with the bands "backstage" (aka that weird alley between the main bar and the show room where you put your drums between sets), and can play shuffleboard against the winner of the last game if you pay for the next round.
Ok, so you could do most of those things anyway. But still, free show.
Here's the scoop:
My band, Mermaid Bones, is playing a show at El Rio this Saturday with Girls with Guns and Go Going Gone Girls. It's gonna be the cat's meow. Anyhoo, here's an idea: could we have a contest on yer blog – best autobiographical story about almost drowning wins 2 spots on the guest list for the show…. whatdyathink? Here's a link to the Facebook event.
So just leave a comment with your story about almost drowning and a real email address, David will pick the winner this Friday, and he'll hook you up. It's that easy.