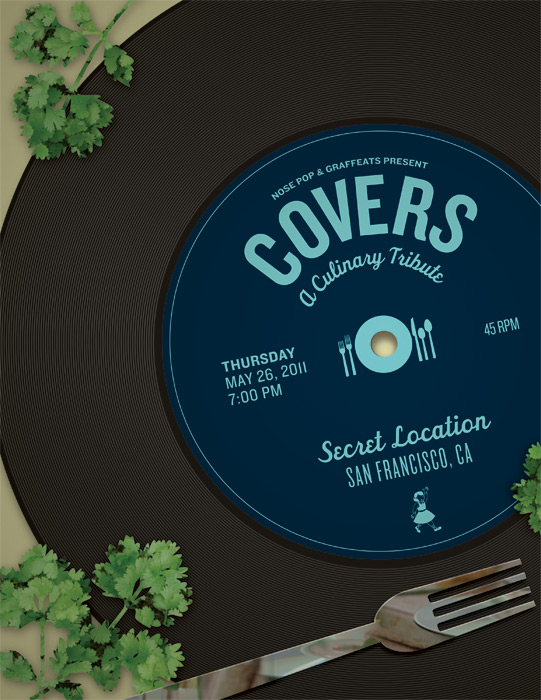 Okay, so we all love cover bands and cover songs. How about a cover menu full of cover dishes??
Noise Pop in two weeks hosts a cover dinner at a secret location that'll be just that — epic recreations of famously epic culinary wonders. Here's the full menu:
Snacks from Ferran Adrià
Tartare of Smoked and Raw Arctic Char with purple Shiso Sorbet (Justin North of Bécasse, Australia)
Chilled Snap Pea Soup with Mint and Avocado (Charlie Trotter, Chicago)
"Homage to Spring" Ravioli Hedgehog Mushroom, Peas and Tarragon, Lemon Ricotta, Thyme and Onions, Roasted Garlic Cream, Artichoke (Quince's Michael Tusk, San Francisco)
Grilled Octopus Tentacles, Chorizo, Fingerling Potato, Green Almonds, and Salsa Verde (Thomas Keller, Per Se, New York)
Aged Beef with Yamaio, Arame, Uni and Burnt Butter Soy Sauce (Susur Lee, Susur, Toronto)
"Tengo" Raspberry, Red Pepper, Parmesan Reggiano Cream, Sesame Pate Sucree
(Pierre Herme, Paris)
Further details and ticketing info here.